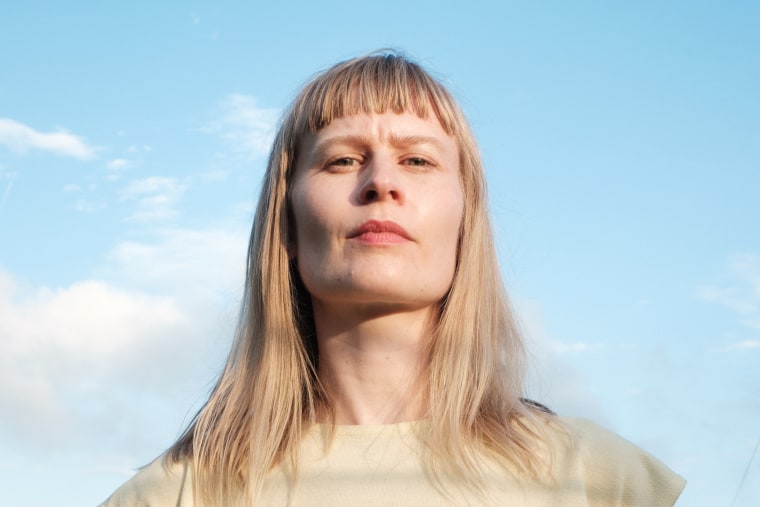 Jenny Hval is one of the English language's greatest musical manipulators. Her ability to express both abstract ideas and visceral impulses through song is even more impressive considering English is her second language. Born in Norway's southern bible belt — an austere and stifling cultural landscape she describes in harsh detail in her latest novel, Girls Against God — she left as soon as she could. She moved to Australia for university, started a band there, and worked on her first book. At first, she tried to write it in English before switching to Norwegian, though it's now been retranslated as Paradise Rot.
Physically, too, Hval eventually returned to her home country, settling in Oslo. But musically, she stuck with her adopted tongue. She released her first album, Cigars, in 2006 as Rockettothesky and has been mutating both her sound and her lyrical approach ever since. Under that moniker and then her given name, which she readopted starting with 2011's Viscera, she's released seven solo albums, four full-length collaborative projects, and three EPs — a body of work that spans heady experimentalism, poignant cultural criticism, and deceptively saccharine art-pop. Tomorrow, she'll share Classic Objects, designed as her most plainspoken album to date but containing multitudes nonetheless.
Last month, she spoke to The FADER's Raphael Helfand about the separation of art and self, the paranoid style in postmodernist music, and her new puppy, Cleo.