Vimeo's top users complain of huge fee hikes and disappearance of content
"We are working to enhance our transparency and communication, "a spokesperson for the company told The Verge.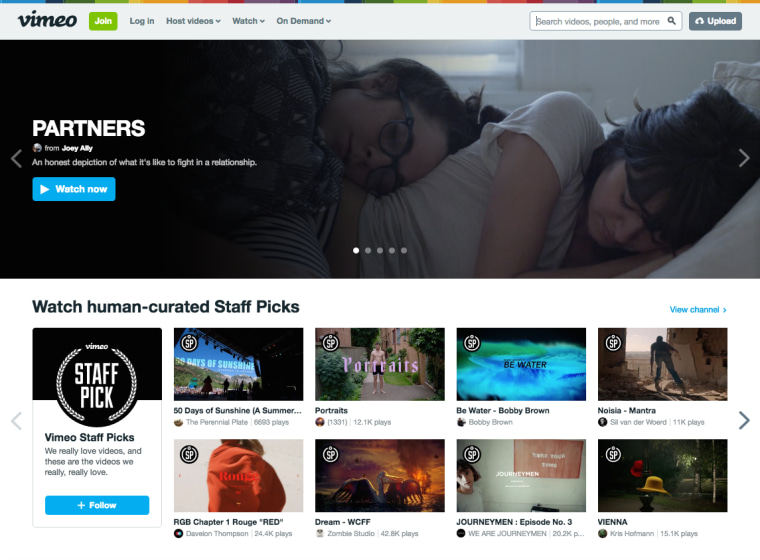 Several popular video creators who use the Vimeo platform have complained of being hit with stealth charges the potential loss of their work, The Verge reports.
The video host, once seen as an independent alternative to YouTube, has contacted a number of creators behind its most popular accounts in recent months to alert them to the fact that fees for hosting their content on Vimeo were increasing significantly. Sunny Singh, who has uploaded thousands of hours of footage from hardcore concerts on his Hate5six channel since 2008, was told that his annual costs would be rising from $900 to $3000. He says he was told he must upgrade his account or decrease his usage within nine days. Failure to do so would risk an "interruption" of service.
Channel 5, a roving documentary web channel fronted by ex All Gas No Brakes host Andrew Callaghan, was reportedly told they would have to pay $7000 a year to keep their content on Vimeo. In January Channel 5 posted on Patreon that "Vimeo is holding our Patreon catalogue hostage (an explanation)." Speaking to The Verge, Channel 5 creators said that their videos disappeared from the Patreon feed soon after this post and that they lost subscribers as a result.
Vimeo is free to use for 99 per cent of its users. However, those who cross over into the top one percentile (estimated to be those using 2 to 3 TB of bandwidth per month) are those facing charges. It is suggested that Patreon users are particularly at risk, with the use of Vimeo encouraged as a host within the subscription service platform.
Singh, who estimated his average viewcount on Vimeo is just 700 views per video, is quoted as saying "I paid for this year, but I don't intend on paying again next year." He also called on the company to be more transparent with users that their content is at risk if it is streamed enough times on the site. "I don't think that [Patreon is] being respectful of the risk that they're putting creators in by not disclosing that this is a thing that's happening," he said.
In a statement to The Verge, Vimeo's head of communications Matt Anchin said: "We know there is always room to do better, and we are working to enhance our transparency and communication around bandwidth usage, both on and off our platform," Anchin says. He added that 70 per cent of users who are flagged for their bandwidth usage either join the custom plan or lower their usage.
Channel 5, meanwhile, have migrated directly to Patreon, who have begun rolling out their own video service to select users. In a post from last month they claimed their Vimeo account was "wiped from the face of the earth" when they chose not to pay to upgrade.