Moor Mother and DJ Haram announce debut 700 Bliss album Nothing to Declare
Listen to the project's lead single "Totally Spies" featuring Lafawndah.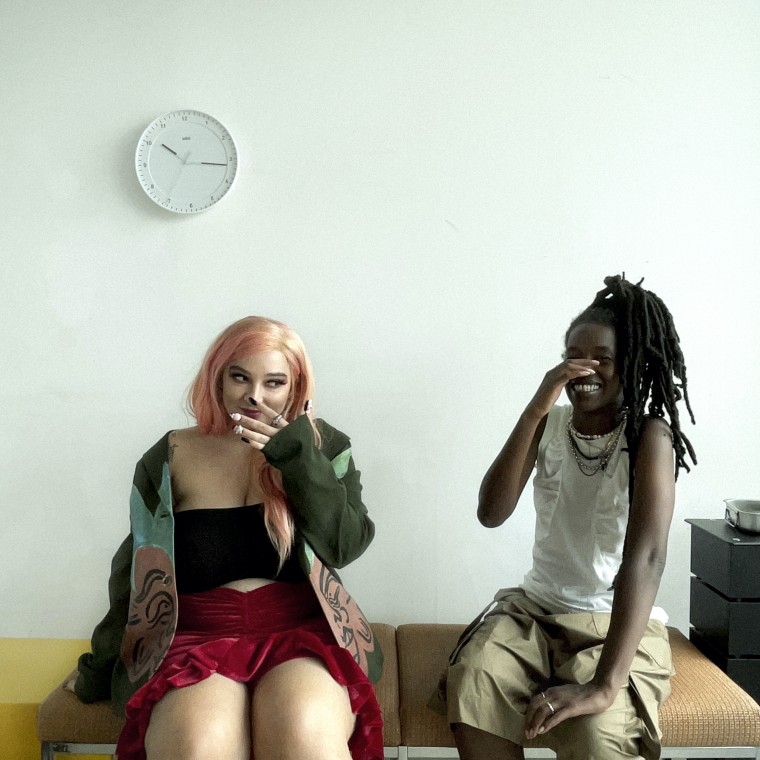 2018 saw the release of Spa 700, the debut EP from the Philly-based artists DJ Haram and Moor Mother. The music brought a wide variety of club-centered textures into the world of Moor Mother, whose art, from her verses to productions, channel a deep Black spirituality that is both vengeful and transcendent.
That doesn't mean she can't sound like she's having fun, like she is on the new 700 Bliss song "Totally Spies," a Lawfawndah-featuring song named after a kids cartoon about a team of female secret agents. But whereas that program was colorful and bright, "Totally Spies" operates in the silvers, blacks, and whites of a negative photo image with an aesthetic that recalls the experimental grime productions of the early 2010s.
On May 27, 700 Bliss will share their debut project Nothing to Declare. Including Lawfawndah, the album will also feature Orion Sun, Muqata'a, Alli Logout, M Téllez and Ase Manual.