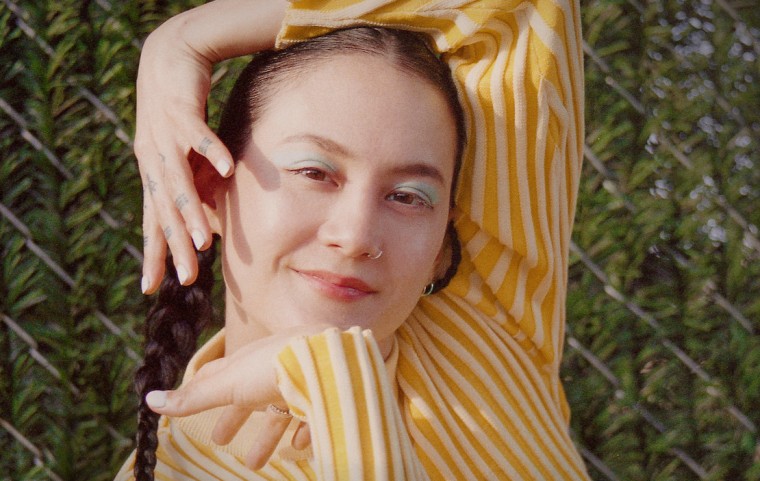 This weekend The Grammy's will take place in a vain attempt to become the most memorable awards show of 2022. The viral moments might be different in style but Japanese Breakfast potentially winning Best New Artist would definitely light up certain sections of the internet, Michelle Zauner is nominated for the prize alongside artists including Arooj Aftab, Saweetie, Arlo Parks, FINNEAS, Baby Keem, and Olivia Rodrigo.
In the run-up to the April 3 event, Spotify is showcasing a number of the Best New Artist nominees and having them cover a previously nominated act in the category. First up is Japanese Breakfast and their folky take on Bon Iver's tender ballad "Skinny Love," layered with dramatic strings. As you may recall, Bon Iver won Best New Artist back in 2012 launching many enlightened viewers to ask, "Who is Bonnie Bear?"
"We decided to record Bon Iver's 'Skinny Love' because it felt like a very surprising cover for Japanese Breakfast," Michelle Zauner said in a statement. "It's so moving and sparse. We felt we could add some interesting instrumentation to the track and celebrate our fellow label mate Bon Iver." In addition to "Skinny Love," Japanese Breakfast have also recorded an alternate version of their song "Be Sweet," which features on 2021's Jubilee. That project is up for Best Alternative Music Album at this year's Grammy's. Check out both songs below.