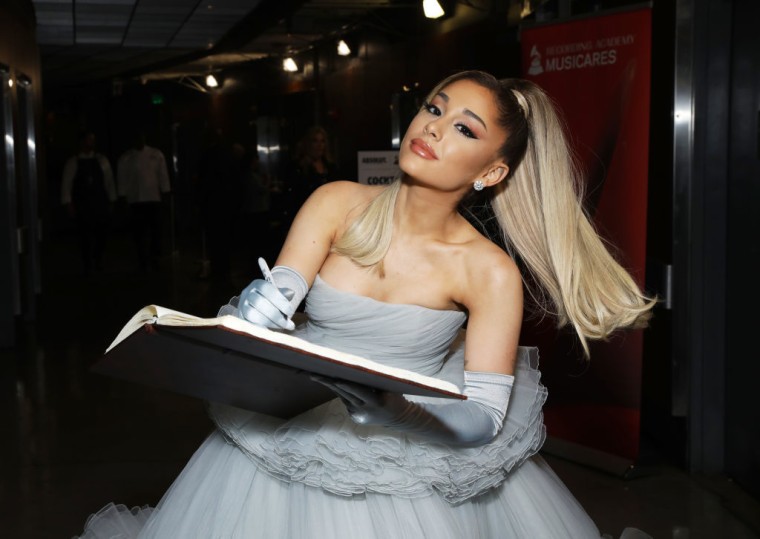 Ariana Grande marked Thursday's International Transgender Day of Visibility with the launch of the Protect & Defend Trans Youth Fund, a fundraising platform aiming to raise at least $3M. Grande stated that she was moved to create the fund in response to the "hundreds of disgraceful bills" currently targeting young trans people across America.
"Right now there are hundreds of disgraceful bills pending in state legislature that target trans youth and aim to curb their rights," Grande wrote in her post. She said that Protect & Defend would provide "critical funds" to organizations "providing direct services and advocating for the rights of trans youth."
Grande will match donations up to $1.5M with the money to be shared among 18 groups, including the Black Trans Advocacy Coalition, Equality Florida, and Jasmyn. The fund has brought in over $400,000 in its first 24 hours since going live.
"Today we are going to raise $3m for trans-led work," wrote the ACLU lawyer Chase Strangio on Twitter. "Ariana Grande is matching up to $1.5m. We are going to make #TDOV about action, investment and power."
Here is what is going to happen. Today we are going to raise $3million for trans-led work. Ariana Grande is matching up to $1.5million. We are going to make #TDOV about action, investment and power. Go here, donate, share. https://t.co/kTn01fk61o

— Chase Strangio (@chasestrangio) March 31, 2022
Grande's announcement arrives as trans rights are targeted across the United States. Over 200 bills negatively impacting LGBTQ+ rights have been signed in a number of states, NBC News reports.
Earlier this week Arizona governor Doug Ducey signed bills restricting young people access to gender-affirming healthcare and another banning trans girls from playing on sports team corresponding with their gender. A similar bill to the sports one was signed by Oklahoma's governor on Wednesday, too. This arrives on top of Florida Governor Ron DeSantis signing the "don't say gay" bill that, among other things, bans teachers from discussing gender identity to children up to third grade age.