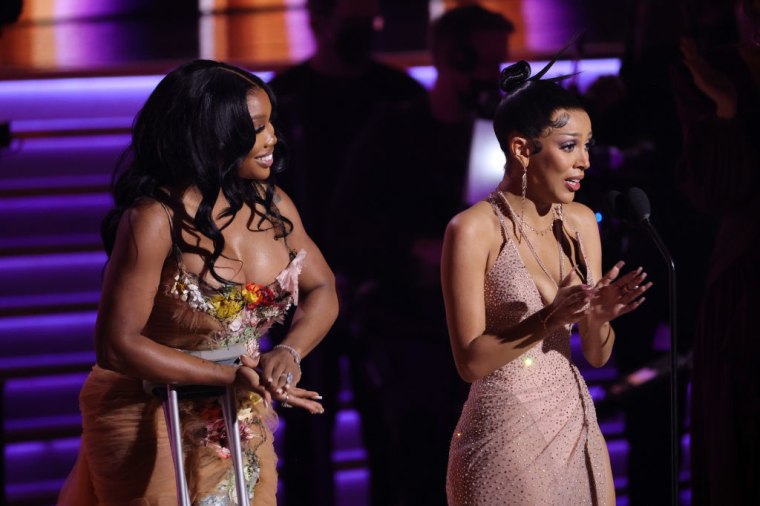 When SZA hit the red carpet at Sunday's Grammys she was sporting an unlikely accessory with her gown: a pair of crutches. She told reporters she had fallen out of bed the day before the ceremony and was struggling to walk. It has subsequently transpired that she had actually broken her ankle in the fall, with the singer sharing an update via Instagram stories confirming her diagnosis.
Posting about her injury, SZA said she had attended the Grammys thinking she had merely sprained her ankle. It turns out it was a little more serious than that: "Chipped the corner of my ankle bone right off doing NOTHING," she wrote on a post that also included a picture of an x-ray. Not that being told it was broken would have changed much, "I was NOT missing that red carpet," she added.
SZA took home a Grammy on Sunday night, collecting the Best Pop Duo/Group Performance award with Doja Cat for their song "Kiss Me More." Her fellow artists were on hand to help, too. Lady Gaga aided her on her trip to the stage while Lil Nas X shared a picture of him pushing SZA in a wheelchair.
i am now sza's personal care taker pic.twitter.com/kIhlVgkZao

— MONTERO (@LilNasX) April 4, 2022