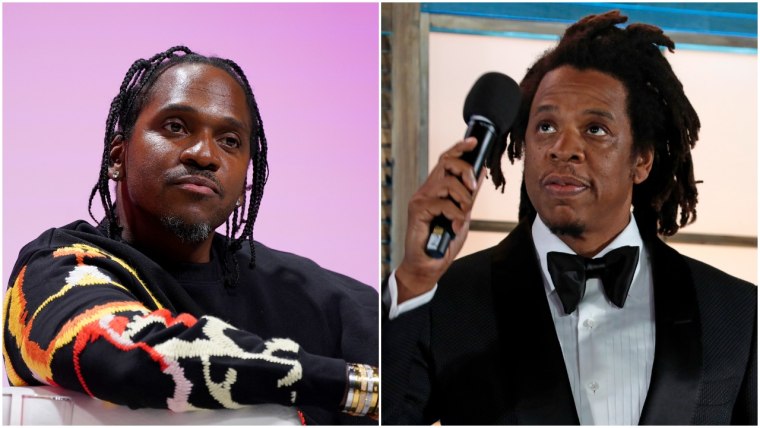 Pusha T and JAY-Z have shared "Neck & Wrist," their new collaborative single produced by Pharrell. Announced just earlier today, the song is the rappers' first collaboration since 2016's "Drugs Dealers Anonymous." Listen below. The rappers go back to back with claims of wealth and power over Pharrell's melodic beat. Pusha T claims to be shooting his "own Narcos" while Jay reckons with the suggestion that he wouldn't be as successful had Notorious B.I.G. lived. He dismisses that idea out of hand, stating simply: "Hov was always gonna be Hov."
Pusha T is currently preparing his new album and follow-up to 2018's DAYTONA. "There's no album that's better than mine this year," he told Complex's Speedy Mormon in February, adding that Kanye West and The Neptunes (Pharrell and Chad Hugo) each produced half of the album. No release date has been revealed for the project.
"Diet Coke," a new Pusha T solo song, dropped in February. This year he's featured on songs by Babyface Ray, Nigo, and teamed up with Arby's to insult the McDonald's Filet-O-Fish.