Arca shares new song "Cayó," announces Kick boxset
The producer's five most recent releases will be gathered together in physical formats available next month.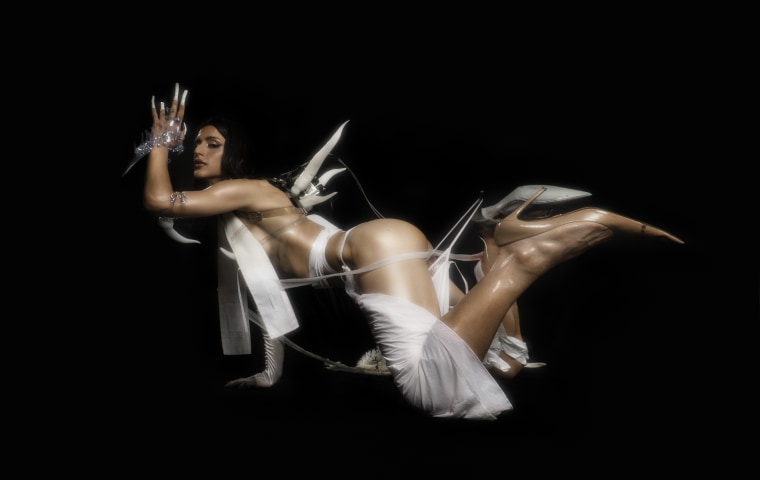 Arca has released new song "Cayó" and confirmed details of a deluxe physical release for her KICK series. The pioneering electronic producer dropped four albums last year, continuing a series of releases that began with KiCk i in 2020. All five of these albums will be available physically for the first time from May 20.
"Cayó" was first premiered on Arca's DIVA_EXPERIMENTAL FM Twitch transmission in early 2020and features additional production from Tim Hecker. "It's about exploring self states, non-binary modes of relating of that which is 'other', creating new intersectional ways of mediating identity through exploring sensuality and heightened communion with the sensual embodiment of self," Arca said of the song.
In addition to the physical release of KICK, Arca has also launched her own digital webstore, Mutant. A press release states that Mutant will offer fans the opportunity to purchase "legacy graphics, Arca artworks, and album-related imagery" over a one month selling window. Future releases will include "full-look apparel and accessories, such as footwear, underwear, and jewelry."