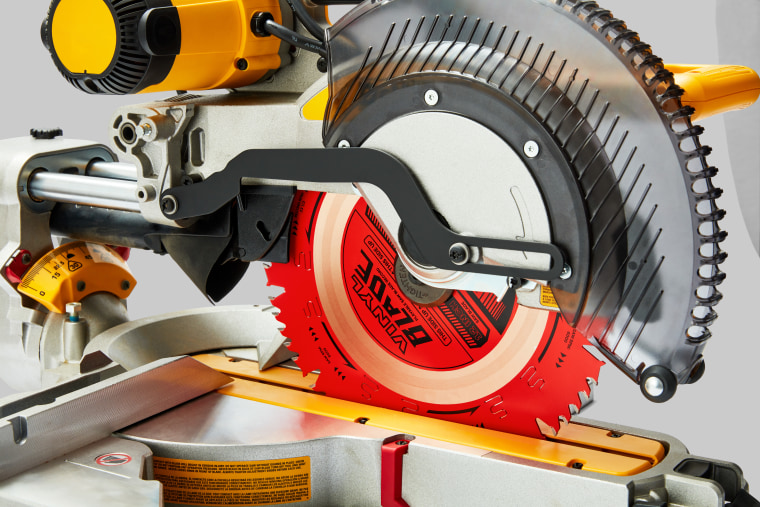 "Out Of Time," the latest single from The Weeknd's masterful new album Dawn FM, is being released as a limited edition 12" single that doubles as a saw blade. The drop was created in collaboration with MSCHF, the Brooklyn-based art collective that regularly released highly sought-after streetwear (including the Lil Nas X Satan sneakers that caused such a stir last year).
A press release announcing the collaboration offers detailed specifics for the item, which you can play on a turntable and use as a tool. "The record grooves are engraved into a copper band via direct metal mastering, which is then inset in the saw blade body. The blade itself is a carbide-tipped 12" combo blade–for both rips and crosscuts–with powdercoated color and graphics."
25 units of the blade record will be produced and auctioned off with bids starting at $1,000. Find more information here, and see more pictures below.