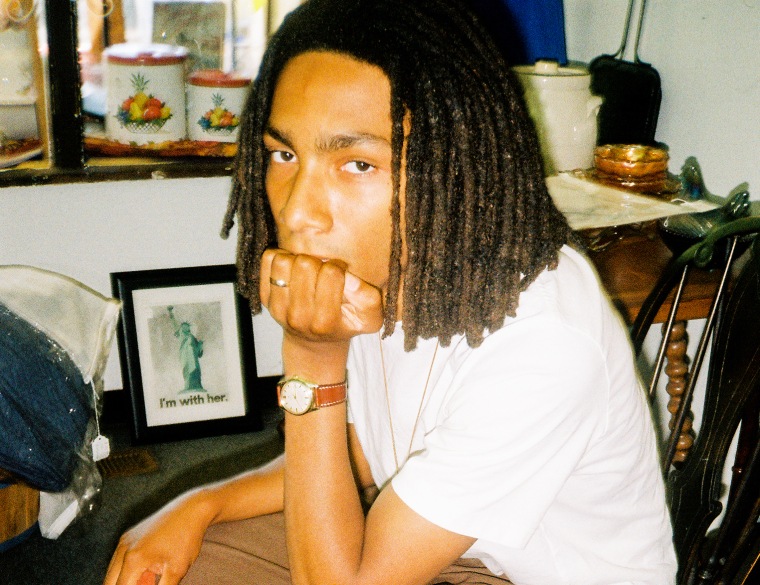 Earlier this year Lutalo spent time opening for Big Thief's Adrianne Lenker and it's not hard to see the connecting tissue between the two artists. Rustic and earthy in its tone, Lutalo's music isn't ambient but it holds an inner peace that permeates each and every moment of a song like "Little Chance." He also has a unique handle on melody, filling his bittersweet tales with enough gentle hooks to keep you listening over and over. "Little Chance," premiering below, lives inside the story of a flailing relationship. In Lutalo's telling, the relationship has hit a crossroads with one partner wanting to exit and another clinging on to something that isn't really there. The result is a special kind of misery for all involved.
Speaking about the new song, Lutalo told The FADER: "'Little Chance', in my interpretation, is a story about a collapsing relationship. One person clearly feeling over the relationship and the other clinging onto false hope. The main chorus "Say that you love her again" is to allusion to that person stringing the relationship on. Thinking "I love you" will be enough to pressure her into staying. A taxing cycle I've witnessed and felt like analyzing."
"Little Chance" will appear on Lutalo's debut EP Once Now, Then Again due June 10.