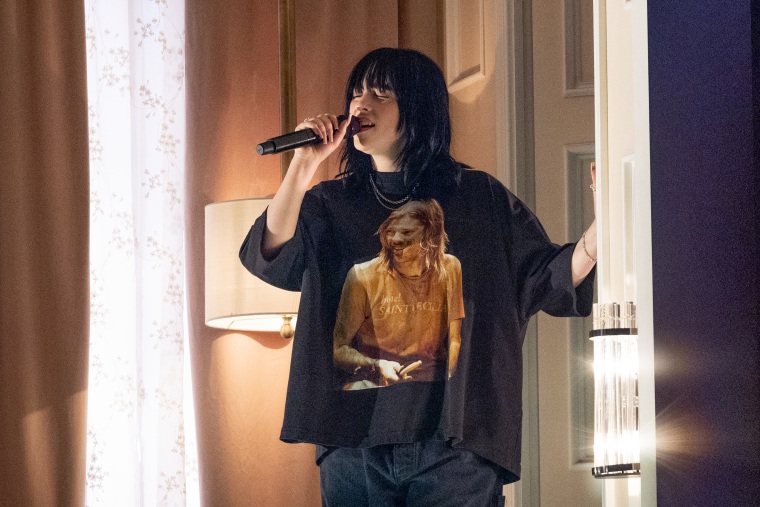 After an unfortunate shut-out at the Grammys this month, Billie Eilish is bouncing back with a guest spot in a new animated short based on The Simpsons. When Billie Met Lisa will air on Disney+ on April 22, as Stereogum points out.
The plot synopsis is as follows: "Lisa Simpson is discovered by chart-topping artists Billie Eilish and [her brother and creative collaborator] FINNEAS while searching for a quiet place to practice her saxophone. Billie invites Lisa to her studio for a special jam session she'll never forget."
I watched one of the new Simpsons shorts recently. It was painfully unfunny, as the show has been for the past 20 odd years. Will Billie Eilish break the cycle? I suppose we'll find out in just over a week.