Elon Musk says he'll pay over $40bn to buy Twitter
Twitter confirmed it had received the offer on Thursday and will review its options.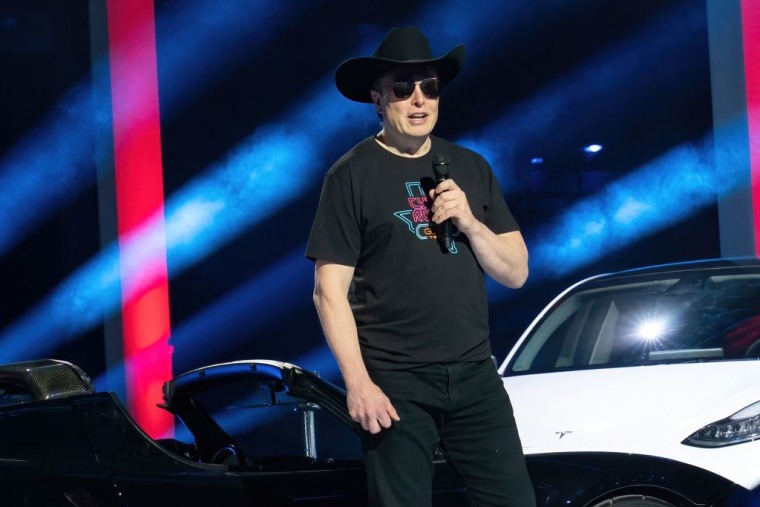 Elon Musk has confirmed his interest in becoming the outright owner of Twitter and says he has submitted a bid to purchase the social media company. Musk says he feels he can unlock the "extraordinary potential" of Twitter, which he bought a 9.2% stake in just 10 days ago.
Musk, the world's richest man through his business interests in Tesla and SpaceX, used Twitter to share a link to a regulatory filing on Thursday, confirming that he had launched a takeover bid. In the US Securities and Exchange Commission filing Musk states that he has offered to but all Twitter's shares for $54.20 each – a total of $41.4bn.
I made an offer https://t.co/VvreuPMeLu

— Elon Musk (@elonmusk) April 14, 2022
When Musk purchased his minority stake in Twitter this month he was offered a seat on the board of the company, a move he rejected. In addition to today's share offer, Musk also says that should he be rejected he may "reconsider my position as a shareholder." The billionaire said in a letter to Twitter chair Bret Taylor that he feels the company is not as successful as it could be nor is it enabling the improvement of freedom of speech. "This is not a threat," he added. "It's simply not a good investment without the changes that need to be made."
"I invested in Twitter as I believe in its potential to be the platform for free speech around the globe, and I believe free speech is a societal imperative for a functioning democracy," Musk added in the letter. "However, since making my investment I now realise the company will neither thrive nor serve this societal imperative in its current form. Twitter needs to be transformed as a private company.
"As a result, I am offering to buy 100% of Twitter for $54.20 per share in cash, a 54% premium over the day before I began investing in Twitter and a 38% premium over the day before my investment was publicly announced. My offer is my best and final offer and if it is not accepted, I would need to reconsider my position as a shareholder. Twitter has extraordinary potential. I will unlock it."
In a statement, Twitter confirmed it had received the "unsolicited" offer and that a "careful review" would follow while it decides the best course for the company and its shareholders.