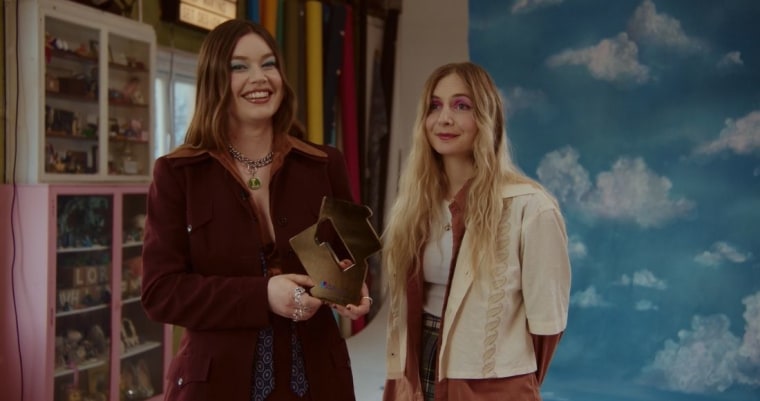 Indie band Wet Leg have debuted at No.1 in their native U.K. with their self titled debut album. The duo's success comes in a week when the three best-selling albums in the U.K. come via independent labels, only the third time that has happened this century. Posting about their No.1 on Twitter, Wet Leg said: "It's been such an unexpected journey for us hobbits so to find our shmalbum at number 1 is incredible!! We are lost for words and left feeling like we're wearing our mums high heels."
Wet Leg was released on April 8 and includes the single "Chaise Lounge." The album, released via Domino Records, outsold the rest of the top five combined and finished ahead of Father John Misty's Chloe and The Next 21st Century (released by Bella Union) and Jack White's Fear Of The Dawn (Third Man). It is the second-biggest opening week for any chart-topping album in 2022 in the U.K. 2022 so far after Central Cee's 23.
The band will appear at Lollapalooza in Chicago this July as well as new festival This Ain't No Picnic in August.
So today we found out that our debut album has placed at number one in the UK album charts!! It's been such an unexpected journey for us hobbits so to find our shmalbum at number 1 is incredible!! We are lost for words and left feeling like we're wearing our mums high heels 👠🥹 pic.twitter.com/1KJJwMaGdA

— Wet Leg (@wetlegband) April 15, 2022