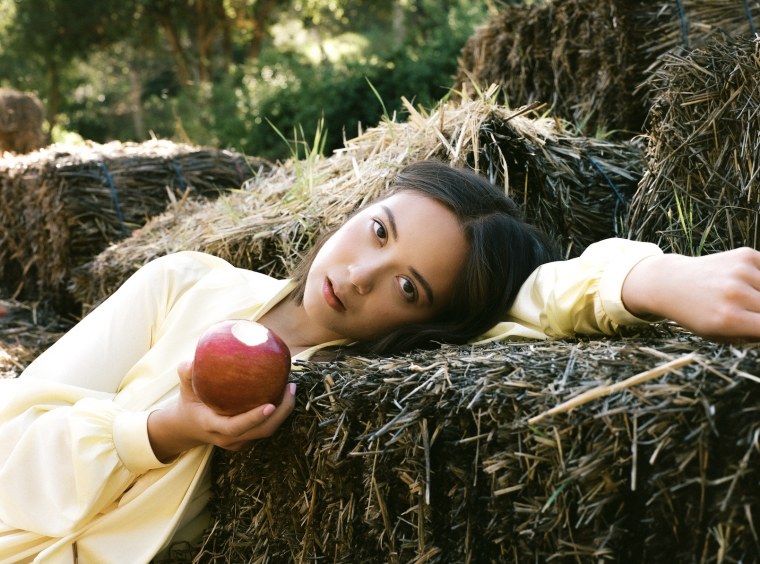 Icelandic-Chinese singer-songwriter Laufey's new single "Everything I Know About Love" is a family affair, with her mom and sister playing a Bach arrangement on violin alongside her own cello. Mixing pop with classical flourishes, Laufey captures every day emotions, like falling in love, an elevates them with a degree of musicality and flair that is anything but ordinary. At just 22 she doesn't shy from her inexperience, instead pouring it into this new song as she sings about the idea of a romantic kind of love and weighing it up against a reality that hasn't quite met expectations.
The song comes with a video, premering below, in which Laufey leans into this romantic yearning. In the video we see her in an idyllic-looking park as two guys attempt, and ultimatly fail, to woo her. Once again, the idea of love and flirtation give way to a reality that feels more true to her as she chooses honesty over fantasy.

Speaking to The FADER via email, Laufey said: "I wanted the 'Everything I Know About Love' music video to be like taking a walk inside a fairytale book. The video starts with me sitting in a tree opening up a big book of 'Everything I Know About Love,' which we come to discover, is not very much! In the form of a short romantic comedy, it's split into three chapters: the Initial encounter - where I first meet both of my suitors, The Rendezvous - going on a series of overly romantic dates that go askew and The Inevitable - the Inevitable being that I run away and choose myself! I had so much fun filming this music video, playing dress up and running across fields. I truly hope that the other hopeless romantics can relate!"