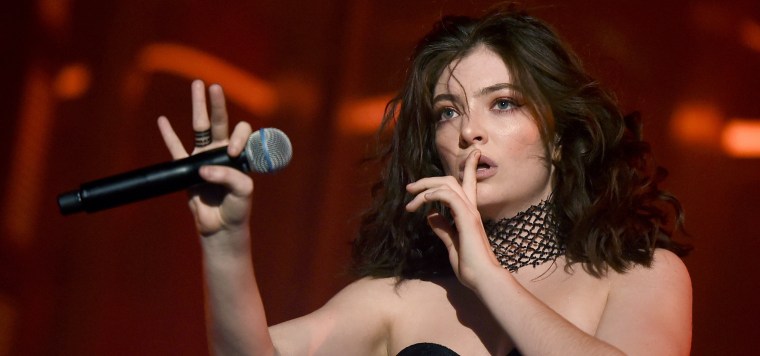 Lorde is finally addressing those videos of her shushing concertgoers during her Melodrama tour.
Over the past couple weeks, various clips of the singer-songwriter telling multiple audiences to hush during her performance of "Writer in the Dark" have gone viral, sparking the creation of several video compilations and a bunch of memes. And now, it looks like Lorde herself wants to weigh in on the trend via a video she sent to Instagram fan page, @lordecontent.
"I just woke up," she said, before saying she wanted to take a moment to "talk about this thing of me shushing people at my shows."
"That was something that I did on that one song a couple times when I wanted to sing it a capella or off the microphone so people could hear me and because I wanted to try something different," as Lorde explained. "If you come to my shows, you know it's an hour-and-a-half of all of us singing and screaming together."
She added, "Also that dramatic-ass move was literally for an album called 'Melodrama,' so don't stress too hard."
As Lorde stated, "Writer in the Dark" is taken from 2017's critically acclaimed Melodrama, which was nominated for Album of the Year at the 60th annual Grammys. Her last album was 2021's Solar Power.
Watch Lorde's Instagram video below.