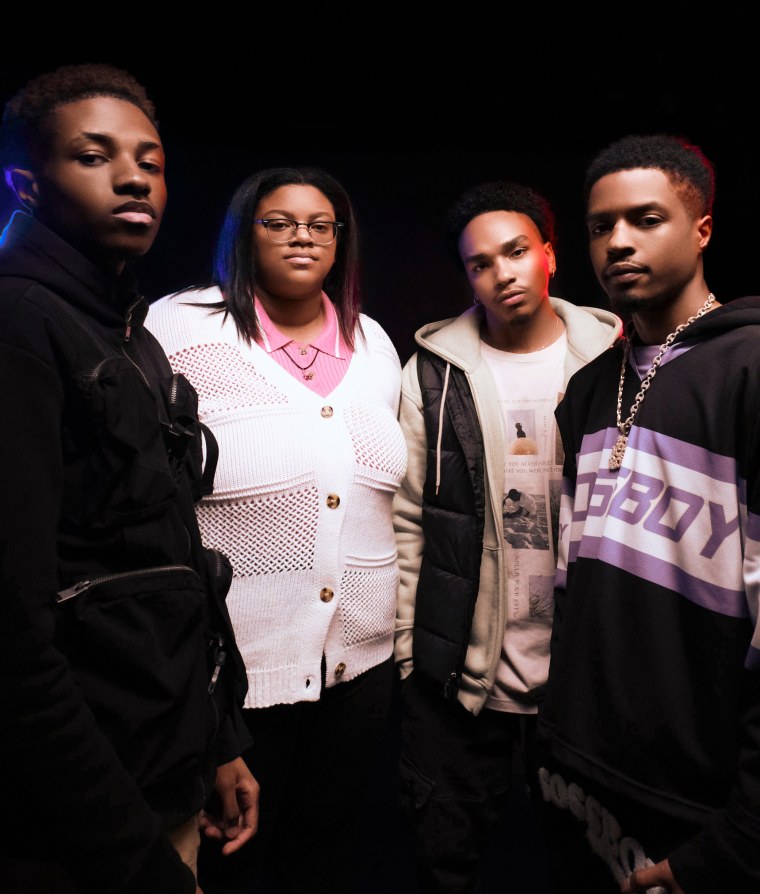 While success sits just on the other side of a viral TikTok for some, the stakes for emerging artists couldn't be higher. Raw talent may not be in short supply, but the skills to navigate an ever-changing industry landscape and solid mentorship often is.
Back in December, producer Pi'erre Bourne teamed up with Pepsi for the first Pepsi Music Lab program, aimed at creating opportunities for a new generation of artists. After an open call and nearly a thousand submissions, three artist finalists, TooFiyaa, WNTRBRK, and Starchild Kayla, took part in an intensive, three-day retreat; working closely with the producer and his closest collaborators to create three original tracks released via Sosshouse Records.
While TooFiyaa's "Ouu That's Him" is a bouncy, trap-inflected jam, WNTRBRK created the bass-heavy slow groove "Enough." Starchild Kayla's "Up!," a bright ode to better days, will also see the young artist take part in the Mary J. Blige Strength of a Woman Festival & Summit programming on Friday, May 6 at the Tabernacle in Atlanta, and share her journey as an emerging artist.
In addition to the release of the track, Pepsi shared a behind-the-scenes look at how the Pepsi Music Lab Academy came to life, and how each of the songs came together.
Watch it below.
Disclaimer: The FADER's agency team worked with Pepsi on this project.