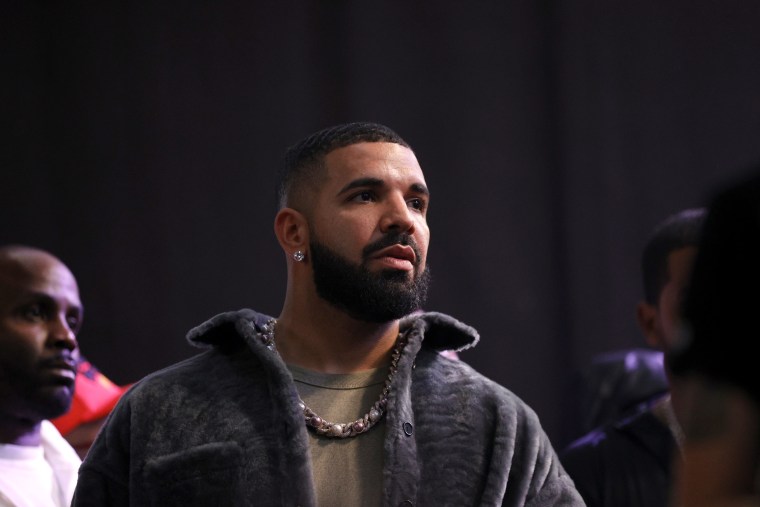 I am not a fan of comic book movies. Blade is where they begin and end for me, and no amount of telling me to watch Thor: Ragnarok will change that ("It's actually funny with a big heart... if you watch four different, much worse movies so you can understand what's happening!!"). My disinterest in these films means that I'm oblivious to the machinations of Marvel and DC, other than when something ridiculous happens and the internet goes berserk. See: the time-travelling gorilla from DC's Legends of Tomorrow sent to assassinate Barack Obama when he was a university student.
On Monday, it emerged that Drake had almost entered the creative universe shared by Batman, Wonder Woman, and the aforementioned treasonous space-time surfing primate. The Direct shared an Instagram post from Jared Krichevsky, character designer on superhero movies like The Wolverine and The Amazing Spider-Man 2, containing a mock-up of Drake as the character of DC's Cyborg. The art was for TV series based around the character (played by Ray Fisher in the Justice League movies) that isn't happening anymore, though Krichevsky says that DC "wanted to cast Drake at one point." It's a shame that didn't happen because he looks like a half-Black male empowerment YouTuber half-machine who's delivering a sermon in binary trying to convince me to divorce my white wife. Check it out below:
Tragically, we're left to wonder what went wrong. Despite their ubiquity, superhero franchises weren't all slam dunks even before we entered the post-Morbius economy. So it's not surprising that Drake, who hasn't appeared in a movie since his Anchorman 2 cameo in 2012, wouldn't necessarily have jumped at the opportunity to play a B-league superhero. It's also possible that Drake saw all the forehead creases in the character design and simply got offended.
But like the comic book movie industrial complex, Drake could benefit from a few risks. His most recent album Certified Lover Boy was a smash, but it certainly wasn't revelatory. To get his music interesting again, it could take a change of pace. Here's my proposal: a limited six-episode comedic Cyborg series starring Drake written and directed by Phil Lord and Chris Miller (The Lego Movie, 21 Jump Street). What will the tone be? The Sprite commercial but more self-aware. And here's the most important part: zero input from DC Comics, the studio, or anyone who has even heard of Zack Snyder. Doesn't that sound better than making Wonder Woman movies until the earth won't let us anymore? My DMs are open, DC.