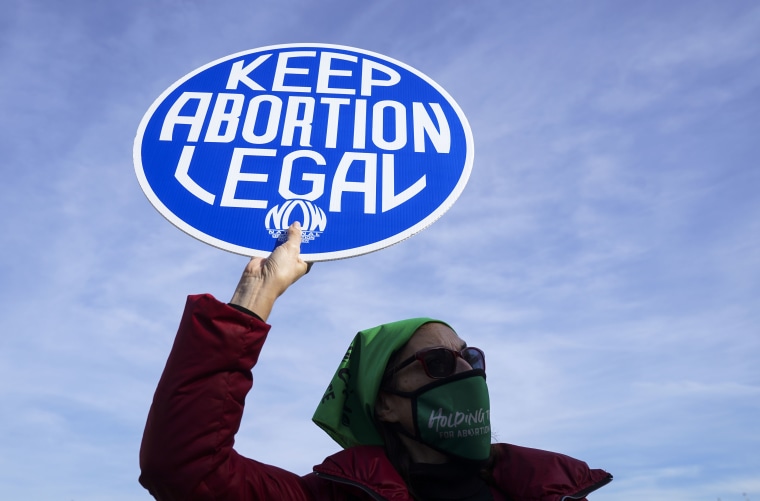 In a matter of months, laws protecting abortion access across the United States will likely be eradicated. A draft of the Supreme Court decision leaked last night indicated that a majority of the court has voted to overturn Roe v. Wade, the 1973 privacy case that enshrined a woman's right to an abortion. Without the protections afforded by Roe v. Wade, each individual state would be given jurisdiction over the matter. Abortion is currently legal in the United States, but when the decision is officially released within two months, 23 states could move to ban abortion with "trigger laws" existing in 13 that will automatically ban the procedure the moment that Roe v. Wade is officially overturned.
The pro-choice movement has warned about this moment for decades. Across the country exists a brave network of doctors, nurses, and activists providing health care for women, often risking their lives to do so in states where abortion access is locked down. Their pleas for the Democratic Party to enshrine Roe v. Wade into law went unanswered, and likely will for the foreseeable future. So, as options for women seeking help become vastly limited around the country, it falls on allies everywhere to bolster the organizations that are doing the work within the communities that need it the most.
AbortionFunds.org has collected national and regional abortion organizations in the United States with links to learn more, donate, and register via email. These groups are paying for abortions for those who need them, from procedural costs to lodging and transportation, which in some cases can take a patient hundreds of miles away from home. If you need help targeting your donation, The Cut has compiled a list sorted by states assembled by how anti-abortion their laws currently are.