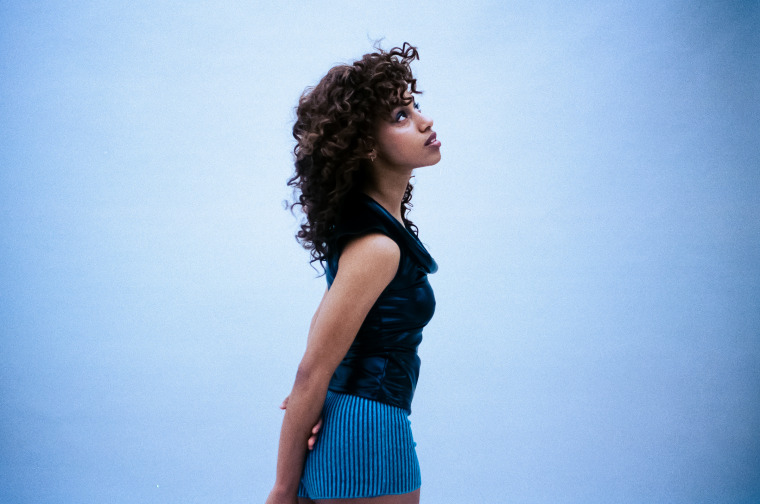 The FADER's "Songs You Need" are the tracks we can't stop playing. Check back every day for new music and follow along on our Spotify playlist.
Over the past couple of years London-born singer George Riley has proven to be an elusive but enticing figure, popping up for fleeting appearances to knock you out only to disappear again into the ether. Her music floats between genre signposts, some R&B here, a little trip-hop there, with only the umbrella term "vibes" sufficing to capture the mood last year's Interest Rates; a tape. Just when Riley's music seemed pegged to the ephemeral late night playlist zone she popped up on "You Could Be," a stone cold club banger from producer Anz. It was the sort of song that made you wonder, is there anything she wouldn't sound good on?
This is all to say that the arrival of new music from Riley is both exciting and a genuine point of curiosity. Freshly signed to Vegyn's PLZ Make It Ruins label, "Jealousy" is the first release in a new era and one that leans on the Frank Ocean producer's louche synths and pleasingly tinny drums to create something both seductive and a little mournful. "Jealousy" is the sound of Riley reckoning with that dreaded concept, the haters, yet she finds a unique wrinkle in the well-worn path on a song that feels neither blindly triumphant nor defeated, but a humane mixture of the two. "I've got a new sentiment," she sings at one point. "You're not paying my rent." It's a small but significant victory; a reminder to focus attention on what is working for you and to shut out all extraneous noise. That it comes embedded in an R&B slow jam makes the emotions heightened and the delivery that bit smoother.