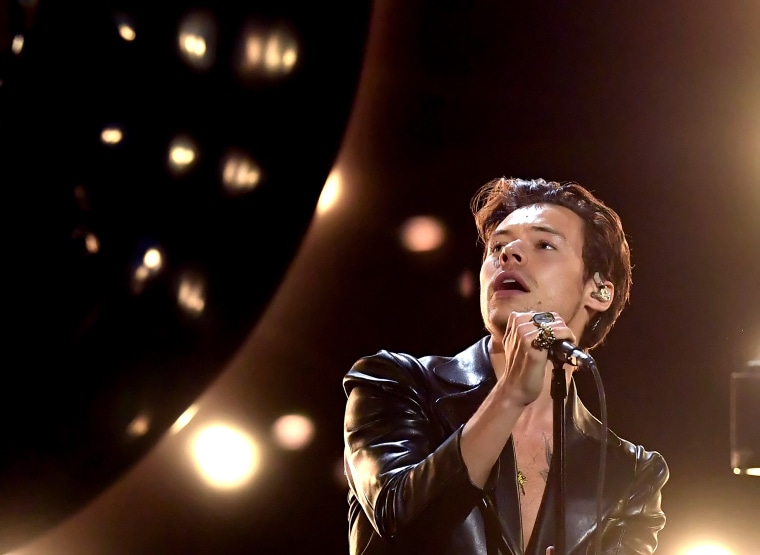 Harry Styles has announced a North American tour behind his upcoming third studio album Harry's House. "Love On Tour 2022" will span 32 nights in a handful of cities: Toronto, New York, Austin, Chicago, and Los Angeles will get shows, with a massive 10 gigs planned for Madison Square Garden. Registration for Ticketmaster's Verified Fan Presale is open now. Tickets go on sale to the general public here on Thursday, May 26 at 12 p.m. local time.
Styles has recruited a number of killer opening acts for the shows: Madi Diaz (performing in Toronto), Blood Orange (New York City), Gabriels (Austin), Jessie Ware (Chicago), and Ben Harper (Los Angeles). A press release promises that each of venues on the tour will be "turned into Harry's House" for the gigs, so you can probably expect a fair bit of pageantry.
Harry's House is out on May 20. The same day, Styles will perform a show at Madison Square Garden with tickets costing just $25. "As It Was," the album's lead single, debuted at No. 1 on the Billboard Hot 100.
Harry Styles 2022 tour dates
August 15 –Toronto, ON – Scotiabank Arena^
August 16 – Toronto, ON – Scotiabank Arena^
August 28 – New York, NY – Madison Square Garden*
September 1 – New York, NY – Madison Square Garden*
September 2 – New York, NY – Madison Square Garden*
September 3 – New York, NY – Madison Square Garden*
September 7 – New York, NY – Madison Square Garden*
September 8 – New York, NY – Madison Square Garden*
September 10 – New York, NY – Madison Square Garden*
September 14 – New York, NY – Madison Square Garden*
September 15 – New York, NY – Madison Square Garden*
September 21 – New York, NY – Madison Square Garden*
September 25 – Austin, TX – Moody Center~
September 26 – Austin, TX – Moody Center~
September 28 – Austin, TX – Moody Center~
September 29 – Austin, TX – Moody Center~
October 2 – Austin, TX – Moody Center~
October 6 – Chicago, IL – United Center#
October 8 – Chicago, IL – United Center#
October 9 – Chicago, IL – United Center#
October 13 – Chicago, IL – United Center#
October 14 – Chicago, IL – United Center#
October 31 – Los Angeles, CA – Kia Forum+
November 2 – Los Angeles, CA – Kia Forum+
November 4 – Los Angeles, CA – Kia Forum+
November 5 – Los Angeles, CA – Kia Forum+
November 7 – Los Angeles, CA – Kia Forum+
November 9 – Los Angeles, CA – Kia Forum+
November 11 – Los Angeles, CA – Kia Forum+
November 12 – Los Angeles, CA – Kia Forum+
November 14 – Los Angeles, CA – Kia Forum+
November 15 – Los Angeles, CA – Kia Forum+
^Madi Diaz
*Blood Orange
~Gabriels
#Jessie Ware
+Ben Harper