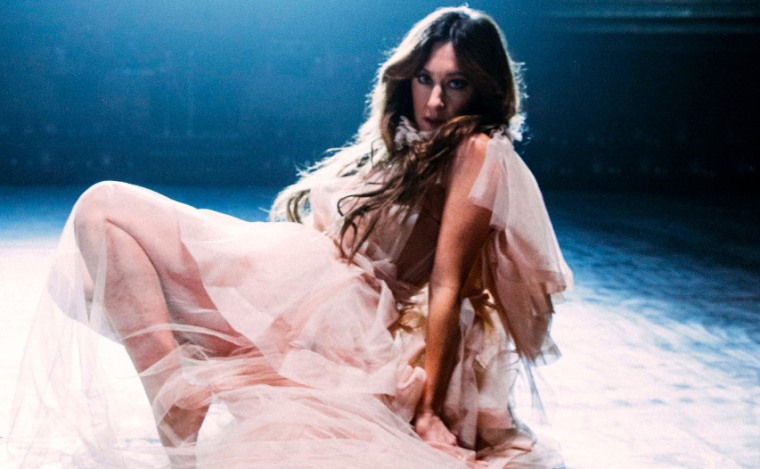 When Vince Staples needed a voice to light up his Ramona Park Broke My Heart song "When Sparks Fly" he turned to Lyves, the London-based R&B singer whose soulful vocals exist on a beautiful ambient wavelength. Staples sampled her 2016 track "No Love" on his street love song, written from the perspective of a gun shortly after it is obtained by police. For a while it seemed like going back in time was the only way we'd hear from Lyves as she took two and a half years out. However, she returned in March with "How Would It Feel" and today shares "Change," the lead single from an upcoming EP due this summer and made with songwriter and producer Dave Okumu.
"Change" is a deeply vulnerable song, with Lyves baring herself and her experience of a break-up with no filter whatsoever. At times the end of the relationship seems like a positive thing, such as when she sings: "I could dig a hole in the ground and still you'd take me for granted." But later doubts creep in, Lyves recalling how she didn't know who she was outside of the relationship. "For better or for worse," she sings as the song reaches a dramatic crescendo and spectral guitars create a whirling sensation. "You've imprinted on my shame."
Speaking about the inspiration behind 'Change' Lyves tells The FADER: "'Change', to me, is the bravest song I've ever written. Lyrically, I laid everything bare. I discovered that surrendering to the only constant in life, change, is what ultimately gave way to more peace. Interestingly, the thing I was most afraid of accepting and embracing became my saving grace. Sometimes the hardest things to accept are what propel us forward to uncovering our own worth."
Check out the "Change" video below. Lyves EP of the same name is due this summer.