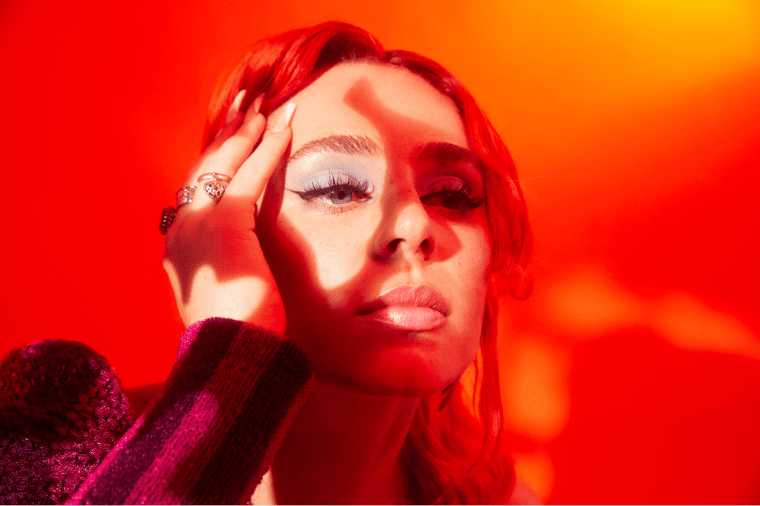 Rose Gray's "Synchronicity" is a juddering club-pop moment from an artist finely attuned to hedonistic joy. The Alex Metric-produced track connects the dots between hedonism and meditation, creating parallels between worlds in which escaping your interior thoughts and being carried off by a wave of extreme bliss is central to the plan. Gray takes the central role, repeats the mantra "Let go, let go with me" over and over. It's hard to resist.
The "Synchronicity" video taps into the rave aesthetic with Gray re-enacting the kind of pilgrimages young Brits would make to clubs and often more makeshift venues across the country to party and chase that same escape. The energy of that time; neon lights, budding romance, lifelong friendships, and a BMW convertible, are all present and correct.
Speaking to The FADER via email, Gray said: "I've always been fascinated by the late '80s to mid '90s rave scene, if I could teleport I'd go right back to Fantazia 1992. I love watching old YouTube videos of these parties. Everyone looked so free. I wanted to capture this energy in the 'Synchronicity' video. A group of friends escaping city life in a 1996 BMW convertible, leaving London behind. The trippy animation plays on this idea that we are all fragments of matter connecting on a different plain - its a little Stranger Things the upside down world vibe. That feeling when you've been driving for hours, floating through a void and then you find your destination."
"Synchronicity" will appear alongside Gray's previous single "Last Song" on an EP of the same name, due this summer. Check out the video below.