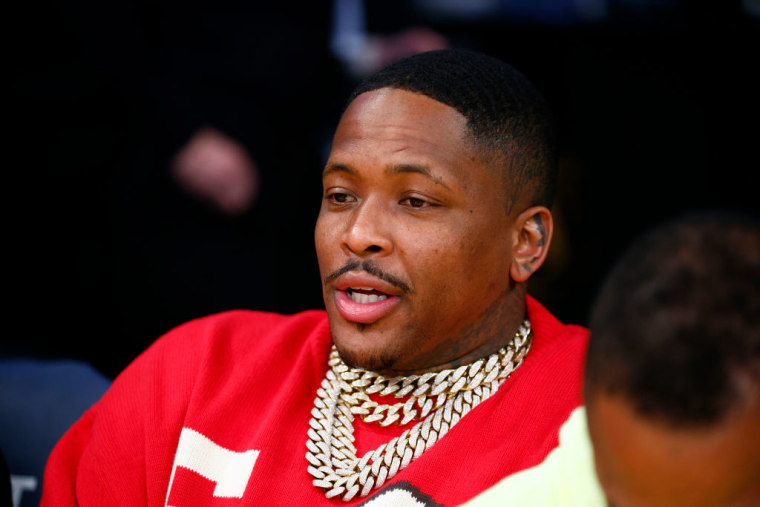 YG has officially had a 2018 robbery charge dismissed, TMZ reports. The Compton rapper reportedly settled out of court with the alleged victim. A trial was due to begin on May 16 but the alleged victim was no longer cooperating with prosecutors in the criminal case.
The alleged incident dates back to June 2018 when YG was arrested on a felony robbery charge and sued by a man who claimed he was assaulted by the rapper's security team at the Cosmopolitan Hotel and Casino Las Vegas. The unnamed man alleged he had his gold chain stolen during the attack, which started after he asked for a photo, and was seeking $250,000 in damages.
In a statement to Pitchfork, YG's lawyer Joe Tacopina said: "This was the only decision consistent with justice. It was a case that never should have been brought in the first place but at the end of the day YG has been cleared and can focus on his art."
Earlier this year it was reported that YG would not face charges in a separate robbery charge. He was arrested in January of 2020 after an early morning raid at his home in the San Fernando valley. However, the specific incident YG was sought in connection with was never publically released with police later conceding that there was not enough evidence to prosecute.
YG's most recent album My Life 4Hunnid was released in 2020. Earlier this year he released "Scared Money," featuring J. Cole and Moneybagg Yo.