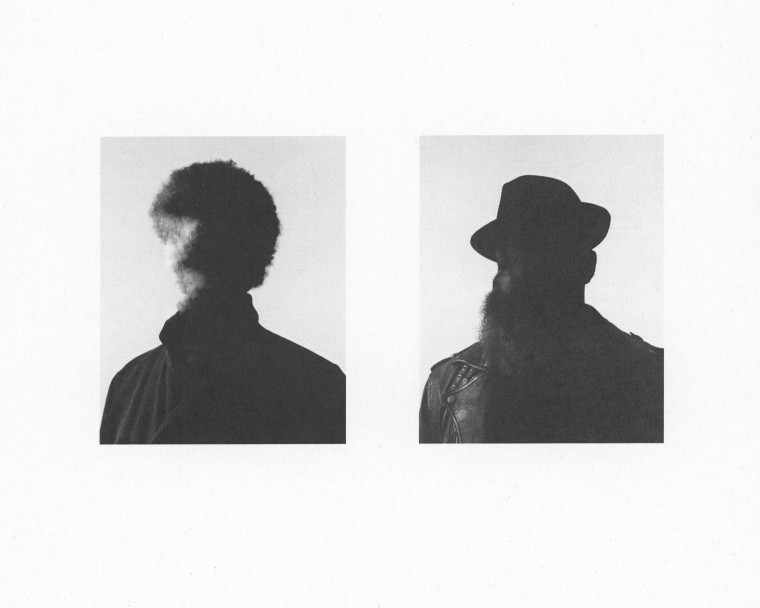 Danger Mouse and Black Thought of The Roots have announced details of a forthcoming joint album. Cheat Codes will be released on August 12 via BMG and features appearances from A$AP Rocky and Run The Jewels on one track, Conway The Machine, Raekwon, Kid Sister, and Joey Bada$$ among others. You can hear lead single "No Gold Teeth" below.
Cheat Codes is the latest in a long line of collaborative efforts from Danger Mouse, who have previously released albums with CeeLo Green (as Gnarls Barkley), Karen O, and with MF DOOM on 2005 release DANGERDOOM. The late rapper, who passed away in 2020, appears on the new album on a song titled "Belize." In recent years Danger Mouse has produced albums by Portugal. The Man, Parquet Courts, and Michael Kiwanuka.
In addition to being a member of The Roots, since 2018 Black Thought has released a series of Stream Of Thought solo projects. Sometimes he trends on Twitter and upsets a bunch of easily upset folks, too.
Cheat Codes tracklist:
"Sometimes"
"Cheat Codes"
"The Darkest Part" (feat. Raekwon & Kid Sister)
"No Gold Teeth"
"Because" (feat. Joey Bada$$, Russ & Dylan Cartlidge)
"Belize" (feat. MF DOOM)
"Aquamarine" (feat. Michael Kiwanuka)
"Identical Deaths"
"Strangers" (feat. A$AP Rocky & Run The Jewels)
"Close To Famous"
"Saltwater" (feat. Conway the Machine)
"Voilas & Lupitas"