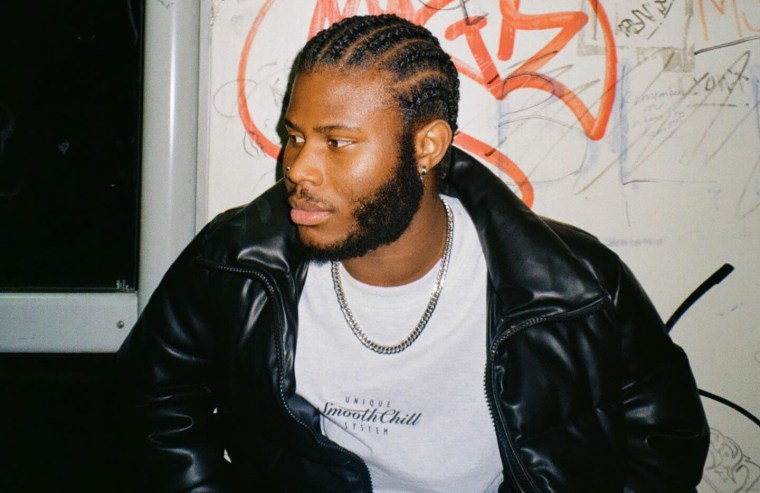 The FADER's "Songs You Need" are the tracks we can't stop playing. Check back every day for new music and follow along on our Spotify playlist.
There is a brief sample on Jim Legxacy's "Hit It Light It Twist It" where the London-based producer and vocalist lifts a line from Skepta's 2015 diss track "Nasty" and drops it on top of some gently picked guitar chords. The line, "Told you before this year is the year of the real," could well be the banner under which Legxacy shares all of his genre-blurring music.
As established on his 2021 album Citadel and this year's "Eye Tell (!)," his music sits in the liminal space between the U.K.'s ever-booming rap and club scenes while offering a spot for the rising artist to pour his heart out. "Hit It Light It Twist It" follows this same blueprint. There's an aching melancholy that runs throughout his vocals but a fast-paced beat takes away any sourness. A line like "Nights pass by, still I cry" is straight out of the emo playbook, yet it's delivered like an R&B ballad here. Throughout it all, Legxacy sounds remorseful yet confident things would play out differently if only he had one more chance. Pegging this hooky and addictive new entry to a box feels like a fool's errand. But calling it real, that's undeniable.