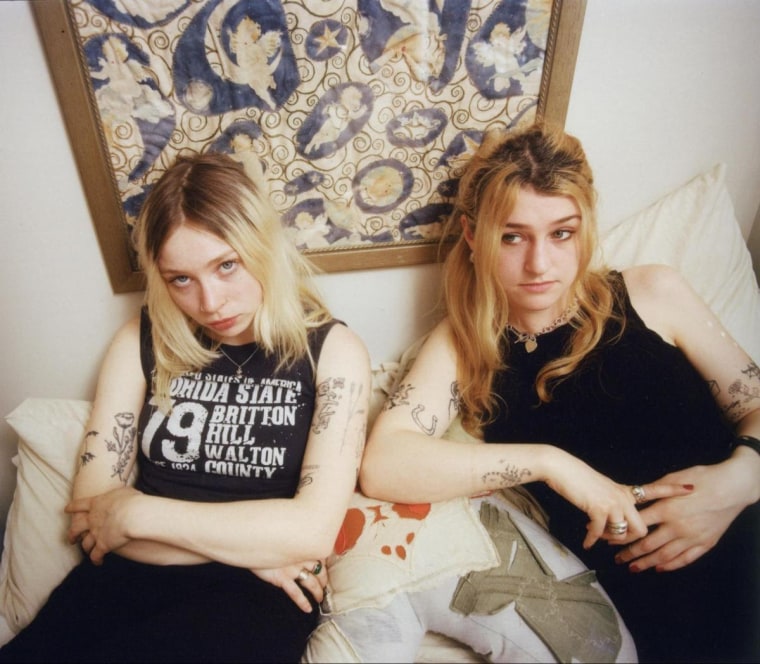 Momma have been gearing up for the release of their third album Household Name with great singles. Following the release of "Medicine" (which made The FADER's "20 best rock songs right now" list in December) and "Rockstar" comes "Lucky."
Momma excel at turning their '90s influence into something fresh, and "Lucky" works as a sweet love song that doesn't feel as dejected as some of their previous work. This single, which features co-bandleader Etta Friedman on lead vocals, is a lush, bright track about longing to be reunited with your partner.
Speaking on the song, Friedman says, "I wrote it after my significant other and I had to spend an unknown amount of time apart from each other on opposite sides of the country. I wanted it to feel anthemic, like a sappy and sentimental love song, but I still wanted to speak on how exciting it feels to know you found true treasure with someone you are in love with."
Featuring Friedman going on a journey around Brooklyn, the music video (directed by Emma Penrose & Zack Shorrosh) takes inspiration from Green Day's "Walking Contradiction" video. "We didn't want to get too cheesy and literal, so Etta suggested some ideas from the Green Day 'Walking Contradiction' video as well as the fun and etherealness of certain Beabadoobee videos," says Penrose.
Watch the video for "Lucky" below.