Mura Masa recruits Pa Salieu and Skillibeng on "blessing me"
The new track will feature on the producer's next album, demon time.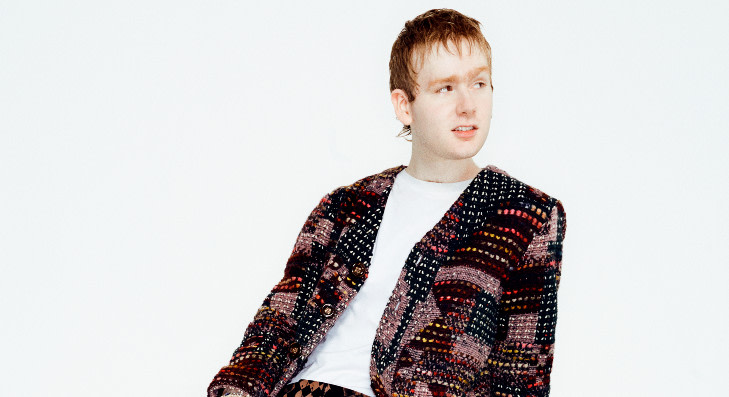 Mura Masa has confirmed details of a new studio album and shared a collaboration with U.K. rapper Pa Salieu and dancehall artist Skillibeng. "blessing me" will feature on the forthcoming demon time, due September 16 via Polydor. It features the previous Mura Masa singles "2gether" and "bbycakes," which featured Pinkpantheress, Lil Uzi Vert, and Shygirl.
Speaking about the inspiration behind the new album in a statement, Mura Masa states that it was created to simply offer "vicarious, escapist music ." It is the "soundtrack to the 1am to 5am period where you start doing stupid shit that you don't regret but wouldn't do again when it emerges again post-lockdown?" Guests on the album include Lil Yachty, Erika De Casier, Unknown T, and BAYLI.
demon time tracklist:
"demon time" (feat. BAYLI)
"bbycakes" (feat. Lil Uzi Vert, Shygirl, & PinkPantheress)
"slomo" (feat. Tohji & Midas The Jagaban)
"2gether"
"up all week" (feat. Slowthai)
"prada (i like it)" (feat. Leyla)
"hollaback bitch" (feat. Channel Tres & Shygirl)
"no ish" (feat. Lil Yachty & Unknown T)
"blessing me" (feat. Pa Salieu & Skillibeng)
"tonto" (feat. Isabella Lovestory)
"e-motions" (feat. Erika de Casier)
"blush" (feat. Leyla)
Mura Masa will play a series of festival dates this summer, including slots at Glastonbury and Fuji Rocks in Japan. See below for the full schedule.
27/5 - Core Festival, Brussels, Belgium
3/6 - Love Saves The Day, Bristol
4/6 - AVA, Belfast, N.Ireland
96 - Primavera, Porto
12/6 - Best Kept Secret, Hilvarenbeek
25/6 - Glastonbury Festival, Somerset,
6/7 - Mad Cool Festival, Madrid
22/7 - Forum, Melbourne
23/7 - Enmore, Sydney
24/7 - Splendour Festival, Yelgun/Byron
27/7 - Town Hall (Elemental Nights), Auckland, New Zealand
31/7 - Fuji Rocks, Niigata, Japan
5/8 - Off Festival, Katowice
27/8 - All Points East, London, UK