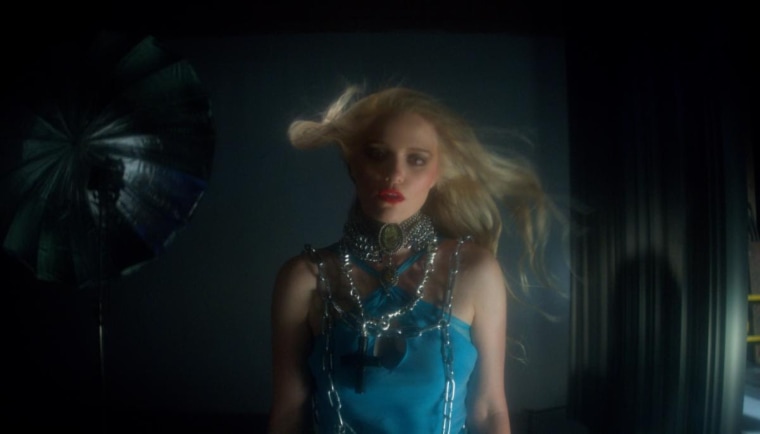 Sky Ferreira's long-awaited sophomore album Masochism still hasn't arrived, but the alt-pop singer is giving fans a taste of what's to come with "Don't Forget," her first single since 2019. The synth-driven track, co-written with Tamaryn and co-produced with frequent collaborator Jorge Elbrecht, feels sonically lighter and poppier than previous single "Downhill Lullaby," but Ferreira's edge isn't gone, as she sings about wanting to get revenge on those who've wronged her.
In a chat with Vulture, Ferreira talks about the song, explaining, "It wasn't supposed to be apocalyptic, but in some ways it is. I did see fire, and I also saw a place between heaven and hell, that sort of vibe. But not in a biblical sense. I felt very stifled for a long time, and I still do."
She adds, "It's not that I wanted to burn people's houses on fire or something; it is a little more symbolic. It's about being put in these situations for a long time. It's a bit of freeing myself, but not in the most conventional way. Because I don't feel free, necessarily. I'm not trying to throw everyone under the bus yet. Because that's the thing: How do I say what I've been going through without having to become a victim to it or it becoming some narrative? Then my whole record becomes that. In my mind it's like, You don't get to do that to me."
Stream it below.