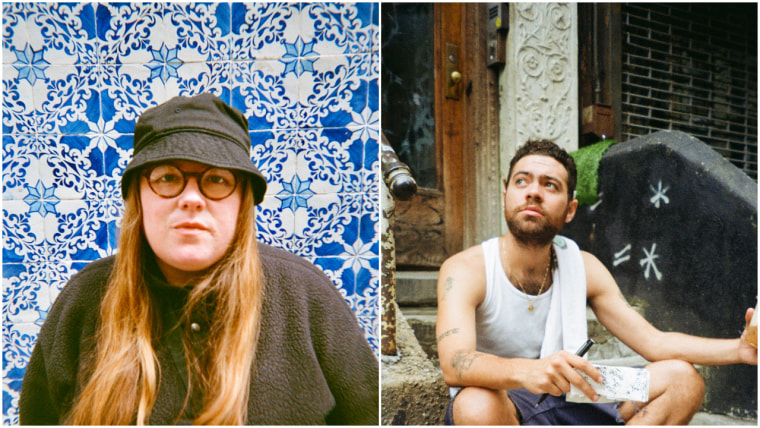 The FADER's "Songs You Need" are the tracks we can't stop playing. Check back every day for new music and follow along on our Spotify playlist.
London-based jazz musician Emma-Jean Thackray has said that she made her 2021 debut Yellow as a way of "trying to simulate a life-changing psychedelic experience." Album highlight "Golden Green," however, couldn't be less hallucinatory. There's comfort in domesticity as she sings "My baby's gold, pure golden green," delicate melodies floating above a sonorous bassline. On this new remix, New York rapper Wiki shares his own snapshot of romance, adding to the loved-up vibe of the original.
Wiki utilises his voice well at the best of times, laying his Upper West Side accent on thick when he wants to underline a point. He brings a softer edge to "Golden Green," however, as he recalls intimate mornings that skip from the bedroom to the kitchen and rarely venture further than the couch. He describes being on the fence about the relationship prior but that seems unlikely to listen to him tell it. You know you've got it bad when you're admiring someone's "impeccable" posture as Wiki does here. On "Golden Green" he captures that early stage of romance flawlessly.