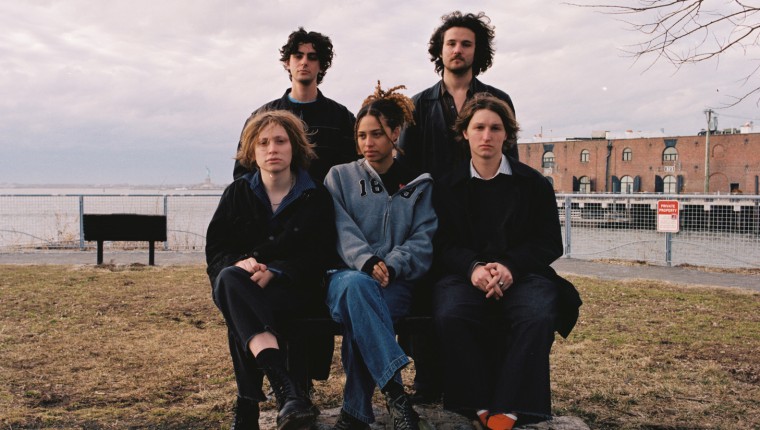 Of all the '90s comedy icons to name your band after, Ben Stiller wouldn't necessarily be everyone's first pick. And yet, New York indie rockers Been Stellar saw something in the Reality Bites and Zoolander star that gave them their moniker (they even met him a few years ago so there's a chance Ben Stiller is a fan of Been Stellar). If that was the case then it would come as little surprise given the band's timeless alt-rock sound, a mix of anthemic choruses and nonchalant guitars that combine to create something both deeply considered and effortlessly cool.
Today the band share new song "My Honesty," a driving and urgent moment of truth from a band finding their feet on once shaky ground. Frontman Sam Slocum takes center stage, combining his widescreen choruses with more introspective spoken word moments. There's a strong sense of Turn On The Bright Lights-era Interpol to the way Skylar St.Marx's guitars stab and swoop while Laila Wayans drums add gravitas and precision. The song itself represents a breakthrough moment for the band as they reconvened IRL after the pandemic and went on a mission to find a path of their own. "The song is about the search for authenticity in oneself," the band say in a statement. "The pandemic really made us realize that we were previously really trying hard to achieve someone else's vision artistically - i.e. the sounds and aesthetics of our influences. This serves as an oath to ourselves that the only things worth pursuing are those that we can confidently claim are our own."
Check out "My Honesty" below and read on for a Q+A with the band about their new song and future plans.

The FADER: What does "My Honesty" mean to you as a band?
Been Stellar: This was the first song we wrote once the pandemic struck. We believe it was the first time we came up with something that was wholly our own and not solely indebted to our influences. Speaking on the meaning of the phrase "my honesty," it's meant to refer to the part of yourself that isn't actively trying to be anything, and just is what it authentically is. This idea aligns with the core ethos of the band.

Give us the potted history of Been Stellar from day one to today I understand you underwent something of a reinvention during the pandemic. What did that entail exactly?
The five of us met our first year at NYU. We started out by playing DIY and bar shows around the city, but then began focusing more on our writing process and developing the music we were playing. Once the pandemic hit our junior year, we quickly realized that if we were going to do music it had to be entirely honest to ourselves and not just an addition to the rock dogpile. We started writing songs originating from naturally occurring jams rather than preconceived ideas, which made for a more authentic process.
You're a New York band. In what ways if any, do you feel your music embodies the city?
Our music embodies the city simply by being made in it. For us, New York is the type of place that inevitably influences the creative process. It's a very overbearing place to live, it imposes itself on you everyday, and for that reason it can feel like it's all you know. We take our position as a New York band very seriously because there's such an incredible lineage here. We find it very selfish to take inspiration from the city and not make a genuine artistic contribution in return.
Where can people see you live next?
In the U.S. we'll be touring throughout June supporting Ultra Q. In July we'll be in the U.K. and parts of Europe on a headline tour.