Chad Hugo is happy to be here
The Neptunes producer reveals the secret to his personal and professional longevity on the latest episode of The FADER Interview.
The Neptunes, arguably the best production duo of the past few decades, are set to be inducted into the Songwriters Hall of Fame on June 16th in New York. After reuniting in 2020, Pharrell Williams and Chad Hugo have been commandeering the charts just as they did in the early 2000s, blessing a new crop of artists with their unmistakable sound. And while Pharrell's refusal to physically age has been well documented, Chad Hugo seems to have tapped into the fountain of youth as well. He still sporadically breaks out in song mid-sentence and speaks fondly about his adolescent days in his school band.
Reflecting on the past 20 years of his career, Hugo is as playful as ever, and increasingly curious about what lies ahead. He's listening to the birds and keeping a pulse on the material world, staying flexible and receptive to new lessons from life, the ultimate teacher. To him, production isn't just about snares and kicks — it's spiritual.
In early June, I sat down with Hugo to discuss his upcoming Hall of Fame induction, as well as his promising future and his regretless past.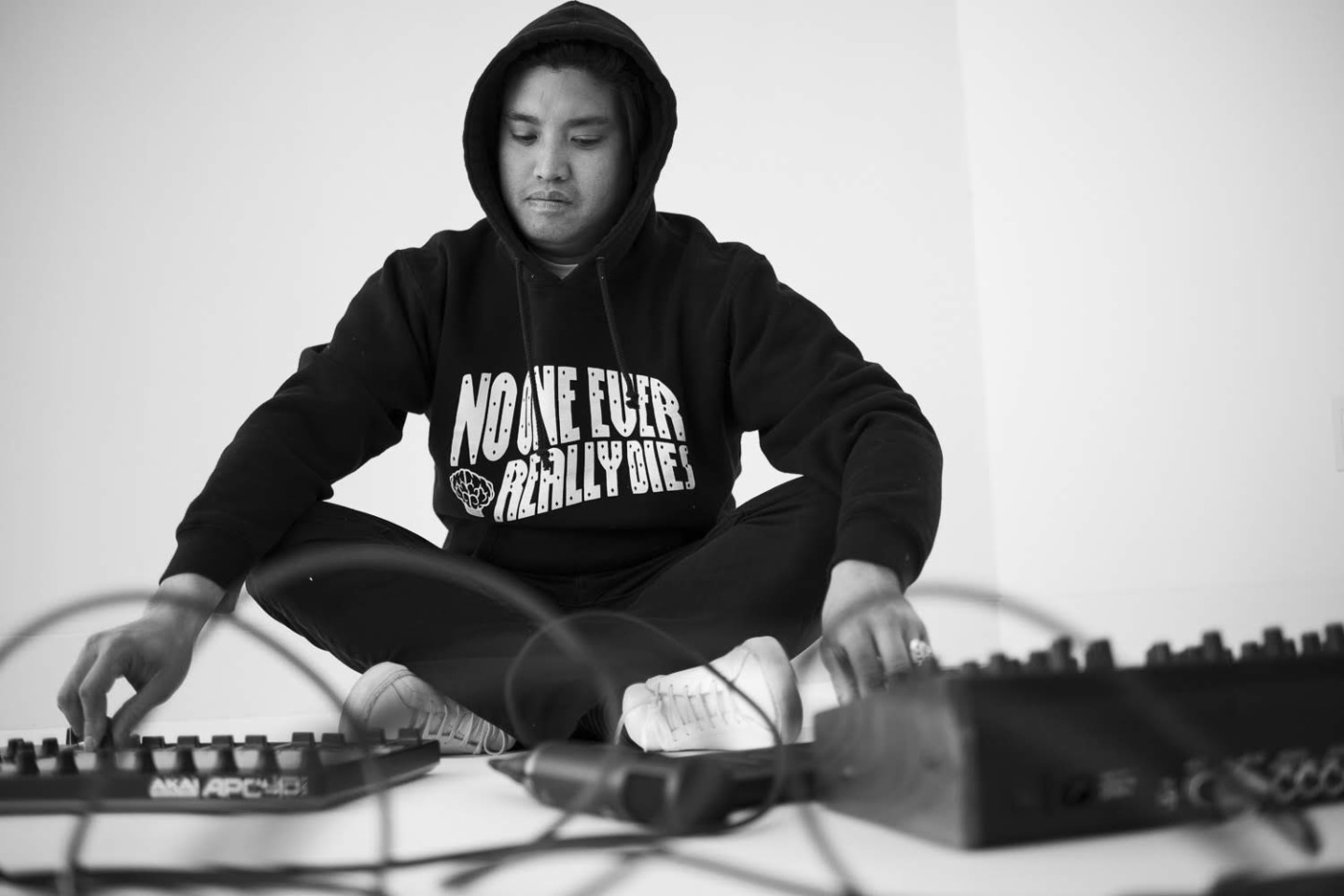 This Q&A is taken from the latest episode of The FADER Interview. To hear this week's show in full, and to access the podcast's archive, click here.
The FADER: What's your favorite thing that isn't music related?
Chad Hugo: I mean, everything is music. Family is important, of course. So just going about your day to everyday things to have a good routine and yeah, being part of society is important. Existence, and they're not just cooped up in a studio room or a creative thing. It's good to be out and say hello to other existing humans. I get to take my eight-year-old son to the bus stop a lot of times and that's a joy. And [my two other kids] are in college now. My wife Priscilla, she's here in the same room.
Congrats on being inducted into the Songwriters Hall of Fame. That's huge.
I'm honored. I got into the music business by just messing around with equipment, dabbling in microphones and fascinated by records and record players and radio. And it eventually sprouted into recording with Pharrell… and making awesome records that people dance to and vibe to and share times with.
Have you been thinking about your entire career with this huge moment?
I don't know. I mean, Maria Carey and Eurythmics and The Isley Brothers [are also being inducted]. I love everybody's music. I love "Autumn Leaves." I wrote some words to that the other day, but I don't know if I should recite them.
I would love to hear it. You have an audience in me.
It goes, [singing to the tune of "Autumn Leaves"] There is this roll / That's good to eat / And in this roll / It's filled with meat / If you take a bite / It might be sweet / But only if you dip it in the sauce!
Period. Period. A hit. Frank Sinatra who?
It's a freebie.
I feel like in my generation, when we look at icons — which you are — we think they must be so serious and so rigid and "To get to this point in my career, I had to do this and this and this." And to see you just having fun is so great. Speaking about your career, what do you feel has been the key to your longevity?
Just have fun and learn at the same time and enjoy the company. Listening, laughter.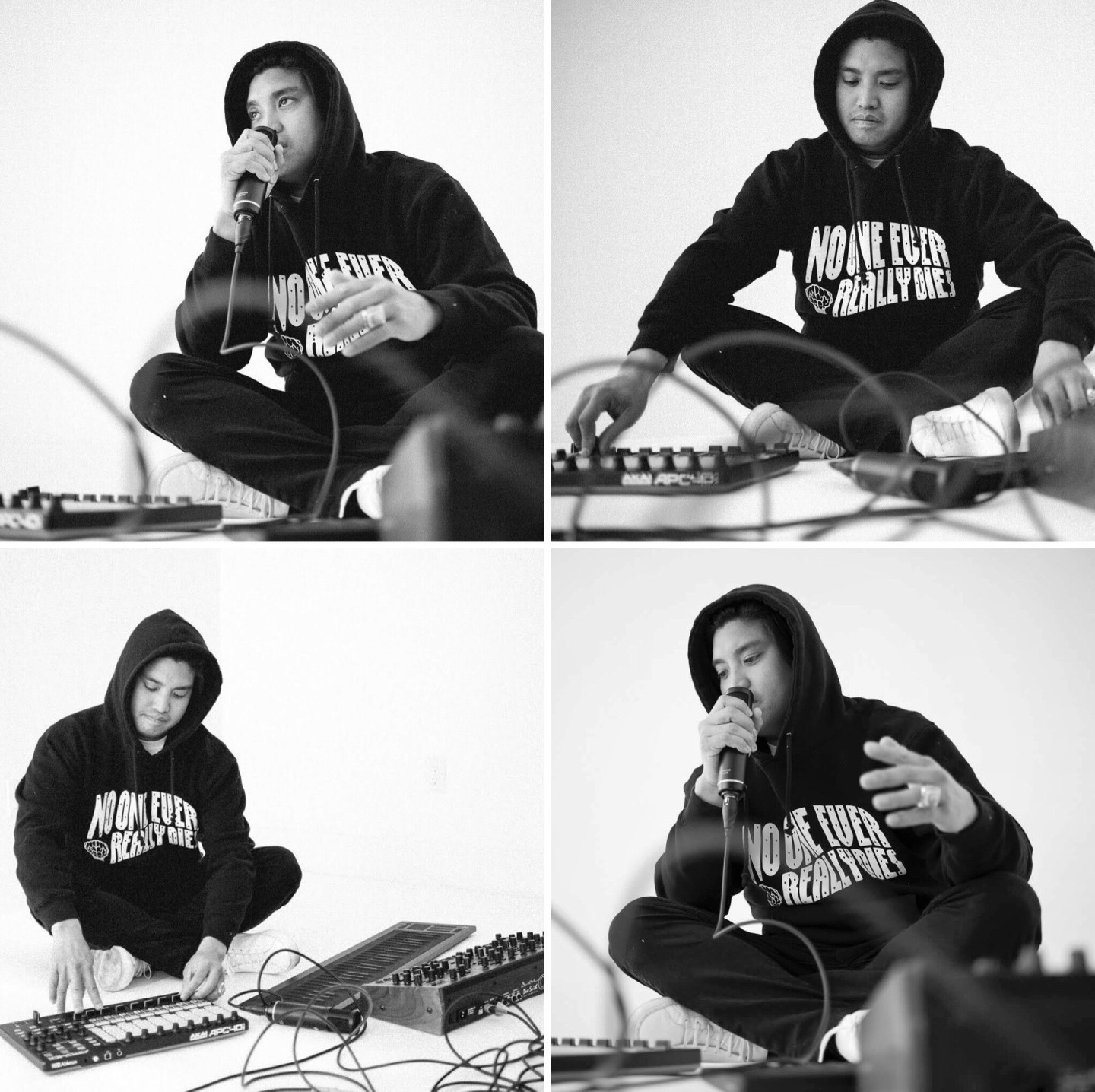 I read that you used to DJ as MSSL CMMND.
It was various aliases. MSSL CMMND [was with] Daniel Biltmore. I was fan of the Baltimore club music driving sound: the 808s and the way the songs are remixed. I used to play up at some dive bars, and I learned a lot from being a DJ in those kinds of settings, where the crowd has to be thirsty… burn some calories… refuel on drinks.
Back to the Songwriters Hall of Fame, if you had to pick five songs you deserve to be nominated for, what would they be?
I don't know. I'm just grateful to be a part of the school of songwriters. To this day, [I'm] still figuring out how to write a song properly and play chords properly. Collaboration is a good thing: When Pharrell and I went into this making music, we just wanted to get people singing along, dancing, starting a movement.
You're working with a lot of newer artists like Denzel Curry and M.I.A., correct?
Yeah. We recorded some music, and we've been sending music back and forth. We're collaborating in the ways we can — the ways we've had to — in the past couple years of the pandemic. It's great that we can still be connected by being fans of each other's work. We're always trying different things, combinations of sounds and chords to make it final. I'm looking forward to a bright future for everyone. I'm just thankful we can still make music.
When I met Denzel he was in the studio and we were vibing out to a couple of his tracks, I played him a sample. I don't know if I want to give up too [much of] the process, but the premise of the song would be very valid today and even soon after with the Nipsey Hussle incident, rest in peace. and our hearts go out to even Metro Boomin's mom. To have this platform and address issues and still try to entertain at the same time, it's a challenge.
You've been blessing a lot of this new crop of artists with work — Summer Walker, IDK, Rosalia, Omar Apollo. What's your criteria for deciding to work with?
Being in the studio, it's a great thing to be a part of a great team. I spent some time in Miami the past three years in the studio with Pharrell and the I Am Other team and recorded some songs. Summer Walker's great, Omar has the "Tamagotchi" single and some other upcoming work. I love Pharrell, I love Pusha T, and it's been one hell of a great time making this music.
How do you keep yourself on your toes and experimenting with new sounds when you're working with a new crop of artists that don't have that traditional Neptunes sound?
Working with different artists, the best way is just to discuss ideas, maybe listen to things that the other musician worked on in the past and see how we can come up with something that's exciting, new — being able to see where we were in the past and see what we can do for the future. The notes have always been 12 notes and they're not going anywhere. We can still study them, still learn from them, and we as musicians constantly do that. History is fun, and as we evolve as humans socially and creatively, it's good to know what's happened and where we can go in a positive light, for everyone.
Is that how you challenge yourself to stay kind of new and fresh and have new ideas, by looking at the past?
Not too much. Once in a while [laughs].
So what do you do?
Taking a walk is good; to be with nature is good. Take some time out and listen to the bird songs in the morning if you're in an environment that allows that. Keep God first!
It's been 20 years since the release of In Search of…, which impacted so many lives. If you could sit down with your younger self, what would you want to tell him?
I would tell him everything is going to be okay and that we must stay together, guys. It's a cliche that people say "Keep God first," but it's a thing that is passed on, and some people attach gratitude to God. If you don't know how to praise God, praise someone… Just be thankful for where you are and where you're going… for the people that helped you get to where you are and these opportunities to be able to keep on learning and striving and passing it to other people so that we can live in a decent place.
Is there anything that you wish you would've done differently in your younger days?
I don't have any regrets. You just have to keep it moving, keep on learning. When people started programming computers, they learned the languages of a computer. They started with BASIC, and then [they learned] binary code. So if you can learn different definitions and terms, you can also program yourself differently. I don't know how to say it, but for instance, the saxophone: I always used to stick to one scale. But to learn different notes and intervals, I'm saying something different just by learning those technical tools, and it's been passed on for generations and it's fascinating. Am I gonna be a jazz musician? Maybe. I don't know. But it's one way to meditate, one way to communicate. There's a djembe over there. [Grabs djembe, starts playing] Communities hold drum circles and people can find their own rhythm. It's synonymous with what we're trying to do in life — find our rhythm, but at the same time be syncopated, and that's beautiful.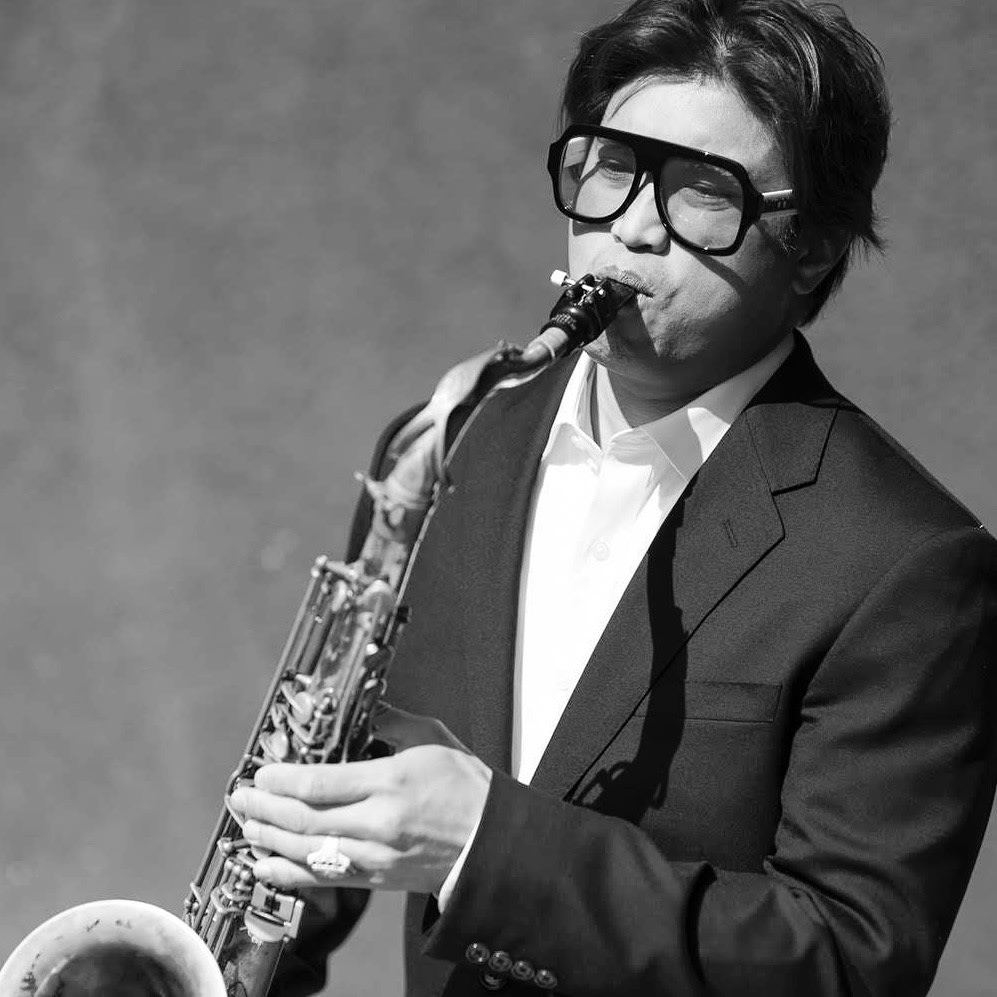 Is there anything that you're reading or researching that's keeping you in that perpetual state of learning and growing?
Spending time with my son, I learn a lot from him; and my wife Priscilla and her family; my dad, my brother and friends. I'd like to sit down and read a book. There's one called Doublespeak — that's the most recent one I picked up. It's been around for a while, and I think it's about journalists saying things twice. Sometimes people talk to me and ask me to repeat myself… so I thought I'd read it. But it's on my nightstand.
Is there anything musically that you're picking up? Since you're relearning the sax right now, are you going into anyone's discography or researching some old jazz legends?
Yeah, a lot of the greats. Barry Harris [taught] a great lesson, and there are so many things he had to say through his music.
Are there any instruments you've never played or any type of sounds you would want to learn?
Hurdy-gurdy is fascinating. The harmonica has always been fascinating, but I couldn't, I tried. You've gotta bend the notes, and I can't figure out how to do that. There are so many new instruments coming out these days. The NAMM show is happening as we speak in Anaheim — new gear, teaching tools and equipment, software, hardware, string instruments, brass instruments, woodwinds, you name it.
When you were in band as a kid, was there anything you learned from your music teachers that you carried throughout your life?
Band was a blast when I was a kid. Shout out Ms. Forbes. She taught us — in the fifth grade, I believe — how to scratch on a turntable. It was a new thing, and she was giving us a chance to take the record and move it around to make the sounds reverse and forward.
I'm not very educated on Filipino music and I don't see a lot of people talk about it. Do you ever dive into ancestral stuff, the sounds of your people?
There's been a couple of tunes that were sampled. Lupe Fiasco's "Kick, Push" [samples] a Philippine singer and composer. And there's an indigenous instrument called the kulintang, which is metallic gongs arranged in a series of different notes. There's folk tunes, but ballads were huge in the '80s and '90s — power singers: Whitney Houston, Mariah Carey.
Do you listen to a lot of different music from outside the States? What do you think about K-pop, or amapiano from South Africa? There are so many different genres that are blowing up here in America.
Afrobeat is a great vibe. I need to go out and check out some spots to actually be on the floor when stuff is going down and the place is lit with a DJ playing some hot shit.
Did you ever dance?
When I was a younger lad, there were times we would practice moves in the garage in grade school.
You and Pharrell did a FADER cover in 2002. And in the actual magazine, you're in a b-boy stance just posing, holding it. It's so fire.
Yeah, that was… just having fun.
I love that you continue to have fun with your career and your life. I think it really shows in the work.
Thank you. Thank you for listening to the music.