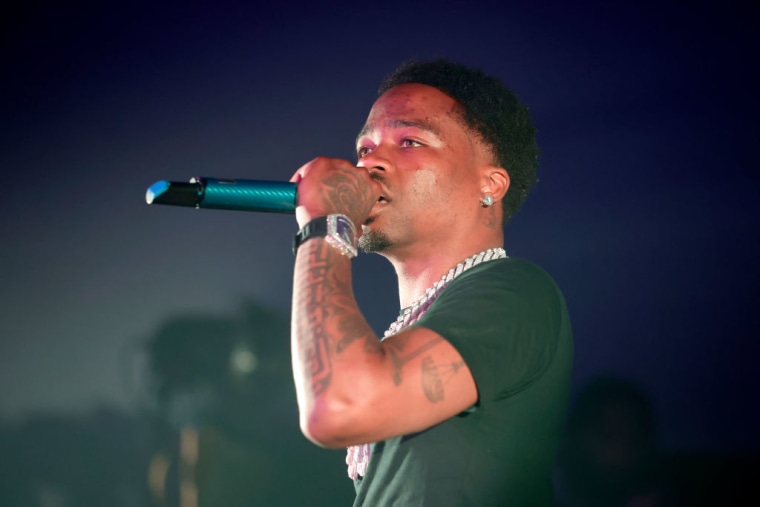 Roddy Ricch was reportedly arrested when trying to enter the grounds of Governors Ball in Queens, New York over the weekend. TMZ reports that the rapper was taken into custody on Saturday, June 11 after private security spotted a loaded gun with nine rounds of ammunition in his 2020 black Cadillac Escalade. He, along with two others in the vehicle, were arrested on four counts of criminal possession of a weapon, along with charges of possession of a large capacity ammo feeding device and unlawful possession of a large capacity ammo feeding device.
As of Monday, June 13, Ricch has been released and his case dismissed by Queens Criminal Court. The two other men, Michael Figueroa, 46, and Carlos Collins, 57, have also had their charges dismissed according to the New York Daily News.
Ricch was forced to miss his scheduled performance at Governors Ball with festival organizers announcing the news on social media shortly after his arrest.