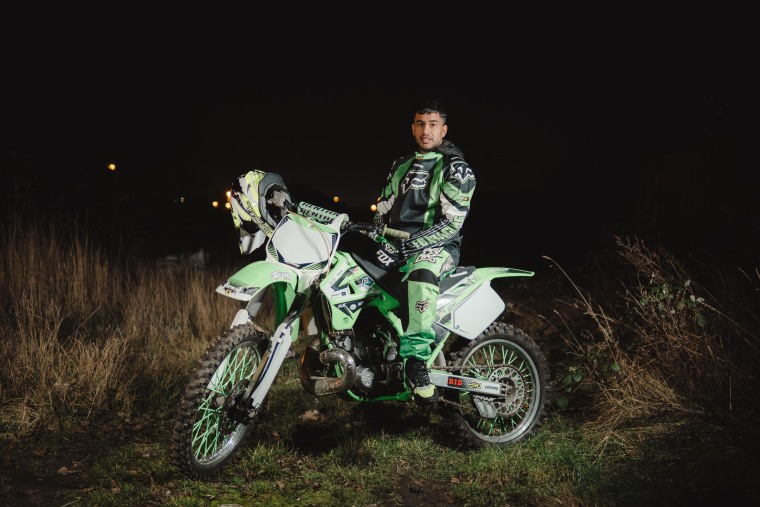 At various stages of the rap internet it has been suggested that regionality might become a thing of the past, that in an era of streaming as default and a global audience available at the click of a button the specificities of a particular city or state might start to dissipate. For a while, when Drake and A$AP Rocky were on the rise, that seemed to be the way things were headed. Right now though? Home is king. In 2022 the most interesting pockets of rap are hyper-local, be it Memphis or Detroit in the U.S. or, further afield, with French drill and the alte scene in Nigeria. Over in England, meanwhile, focus is shifting out of London and towards the north of the country, with cities such as Manchester and Liverpool bringing regional dialects into the mix. That's where S-Dog comes in, a proud Yorkshireman and a rapper out to put his city Bradford on the map.
As anyone who has listened to local heroes Bad Boy Chiller Crew will attest, Bradford rappers make music for the rave, channeling club culture into their sound as much as bars and lyrics. By club culture, that's not minimal techno or anything Boiler Room-adjacent; think more sticky floors, cheap drinks offers, and classic dance anthems that never go out of style. On "Yorkshire" S-Dog melds high energy bassline and drum 'n' bass beats into a love letter to his county. Referred to as "God's Own Country" by proud locals, Yorkshire is S-Dog's muse as he rattles his way through references to making "bad b"'s skank, sportswear label Helly Hansen, and threats to "wig" anyone who crosses him. His passion is clear and the feeling is infectious.
The "Yorkshire" video, premiering below, runs with the theme and sees S-Dog doning the attire of a true Yorkshireman; a flat cap and a Barbour jacket with keys to a tractor in the pocket. It's a tongue in cheek celebration of the old school coming from an artist that represents something far more contemporary.
Speaking to The FADER via email, S-Dog was in fighting form, saying: "Down south rap is done now, It is all about the North! The whole country is dressing like us now in the tracksuits. They want a man from Yorkshire on top."