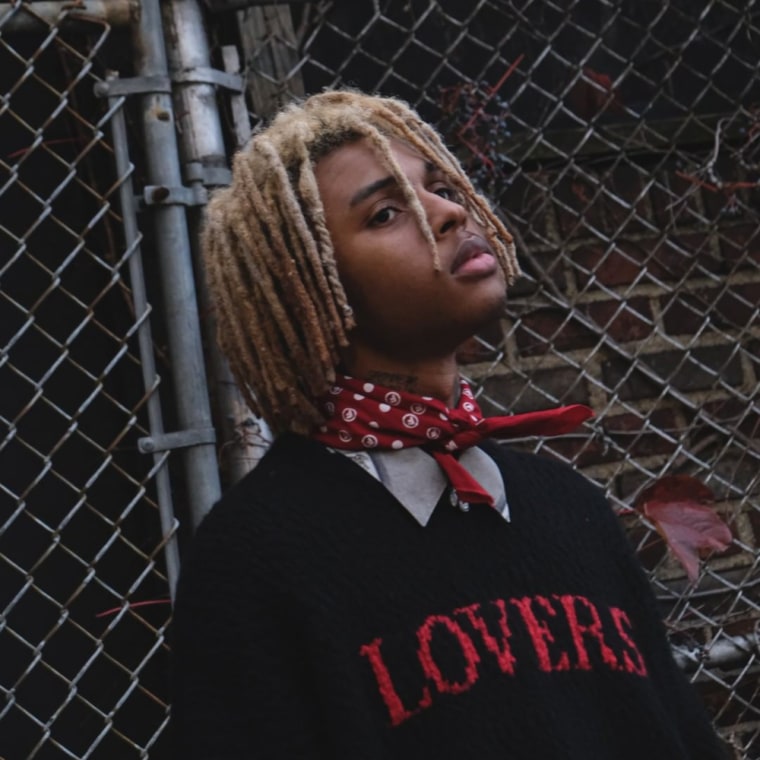 The FADER's "Songs You Need" are the tracks we can't stop playing. Check back every day for new music and follow along on our Spotify playlist.
Yesterday, SoFaygo was named a XXL Freshman, but the arguably more exciting news was the new EP the Atlanta rapper dropped right as the announcement hit the timeline. Faygo is one of the most notable names to emerge from the "SoundCloud rebirth" and his candy-coated music reflects the tastes of that rising generation of rappers. His 2019 break out song "Knock Knock" was produced by Lil Tecca, who has passed out beats and features to a handful of these neophytes, and his warbly singing sounds indebted to Duwap Kaine, who is something of a godfather to this whole movement.
"Fall," a highlight from B4pink, is a breezy and heavy-hearted ballad. Its conflicted moodiness makes me think of "Everyday," another one of his songs with a similar airiness despite its tough-talking lyrics. Here, Faygo blends cartoonish violence ("I hit all my opposition with katana") with reckless spending ("It's so much money getting spent, I gotta cop all the Ricks") and self-indulgence ("Not gonna act like it doesn't hurt/I know that it's no good for me."). Rattly snare and hi-hat rolls add to the uneasiness with alternating patterns. It'll leave you feeling a little on edge, but the best Faygo songs always do that.