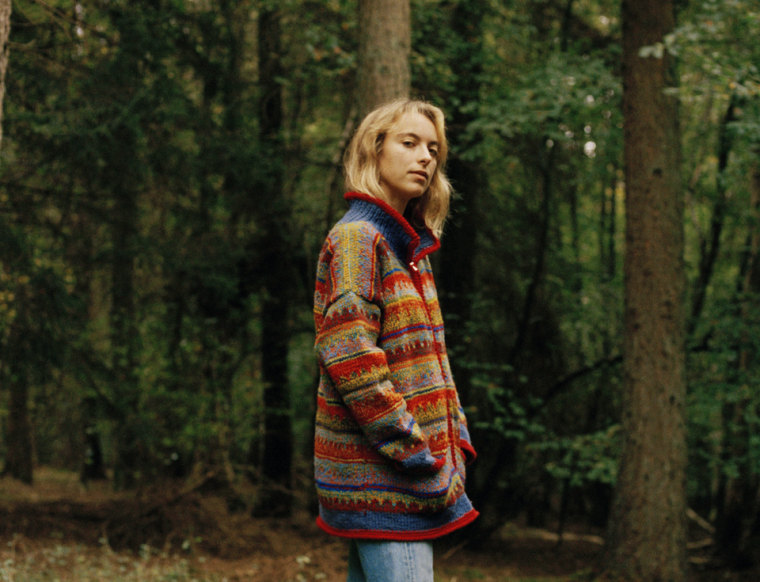 The FADER's "Songs You Need" are the tracks we can't stop playing. Check back every day for new music and follow along on our Spotify playlist.
Naima Bock knows how to sneak up on you. The London-based artist mines from folk traditions around the world (including Brazil, the homeland of her father where she was raised as a child) to create something revelatory that, at first glance, can seem understated. It's to her credit that every element of her debut album Giant Palm feels justified despite employing around 30 musicians; these are songs with big emotions weaved into their inviting, latticed texture.
On "Working," the album's fourth song, Naima Bock bears witness to desolation. "I heard you were / Something special" she sings, her feathery voice dropping each syllable like a perfect marble over a telltale heart-rhythm guitar. The subsequent description – of a house in some anonymous nowhere, infested with bloodthirsty bugs – is so vivid, and Bock's recurring sigh of "It's all been a waste of time" so defeated, you get the sense that the object of her scorn is internal.
The song gets progressively more lively, with jazz saxophone and jangly percussion adding coor to Bock's malaise. And yet at the end, after sending us into a free fall, Naima Bock pulls a parachute: "Try and function / Do it for us all." Whether sincere or an ironic skewering of platitudes, it's another surprise from an artist so adept at them.