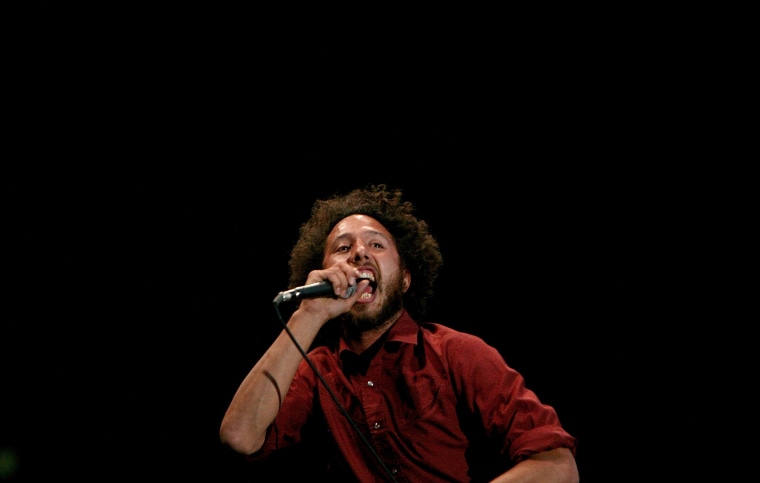 Rage Against The Machine performed at Alpine Valley Music Theatre in Wisconsin last night (July 10) for the first date of their reunion tour, and the rock band's first public performance in 11 years. During the show, the band displayed messages condemning the Supreme Court's overturning of Roe V. Wade, the Milwuakee Journal Sentinel reports.
The statements were shared on the screen behind the band as they performed: "Forced birth in a country that is the only wealthy country in the world without any guaranteed paid parental leave at the national level. Forced birth in a country where Black birth-givers experience maternal mortality two to three times higher than that of white birth-givers. Forced birth in a country where gun violence is the number one cause of death among children and teenagers."
It concluded in all capital letters: "ABORT THE SUPREME COURT." Watch footage below.
After the repeal of Roe, Rage Against The Machine announced plans to donate $475,000 to reproductive rights organizations in Wisconsin (where abortion is currently illegal) and Illinois. "Like the many women who have organized sophisticated railroads of resistance to challenge these attacks on our collective reproductive freedom, we must continue to resist," the band wrote.