Lil Silva doesn't regret taking it slow
Yesterday Is Heavy, his debut album a decade in the making, has finally arrived.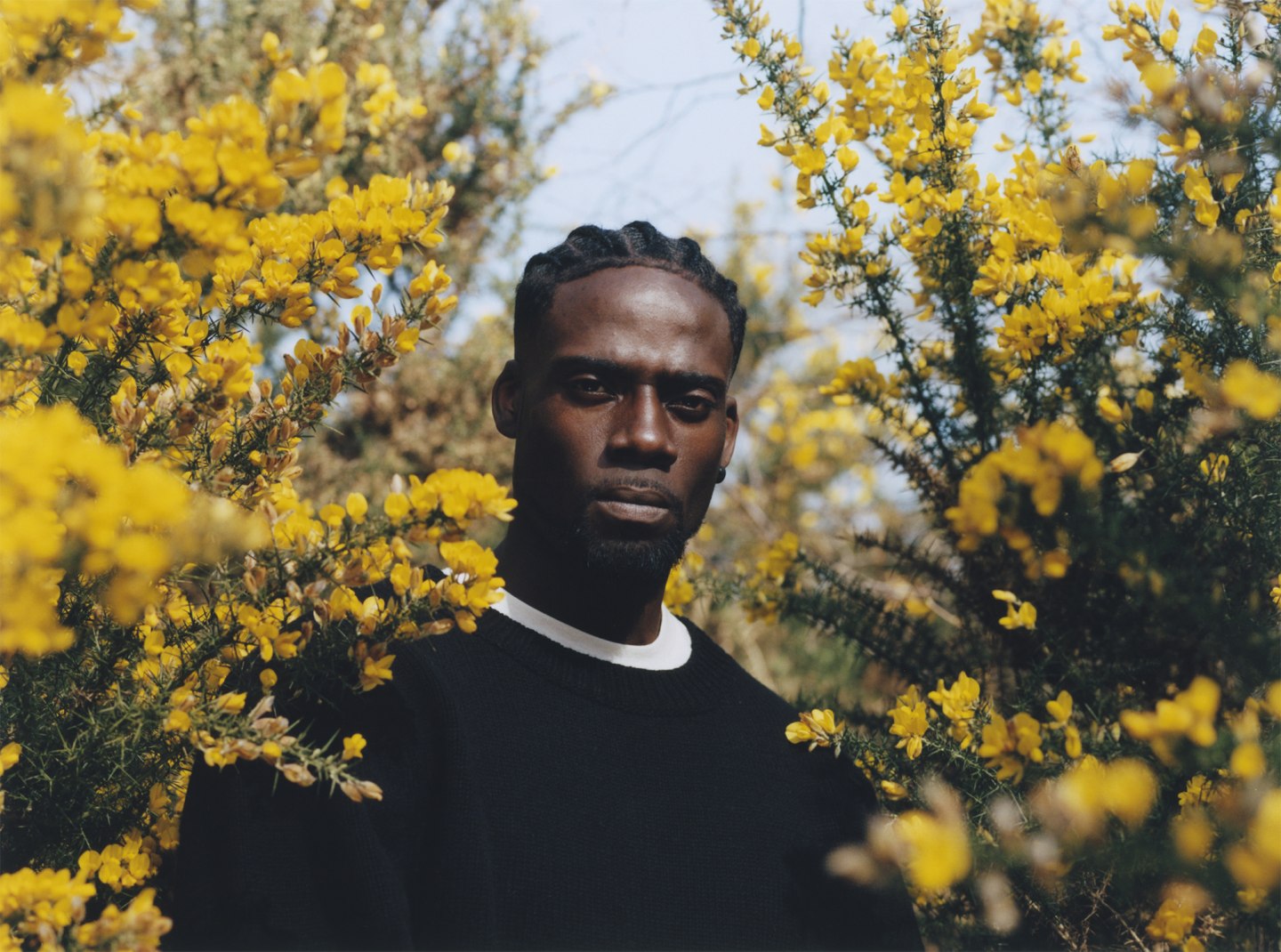 Over the past decade, Lil Silva has achieved a lot. In 2010 he broke through as a defining producer of the short-lived but much-loved U.K. funky scene, with his Night Skanker EP held up as a classic of the underground electronic sub-genre. He then went on to release music on the Night Slugs label while also flexing his muscles on mainstream work alongside mentors Paul Epworth and Mark Ronson. As a producer he has worked with artists as varied as Adele and serpentwithfeet while his distinct falsetto vocals have illuminated tracks with Kano and Kendrick Lamar producer Duval Timothy. How, then, has it taken him until 2022 to release his debut solo album?
The way Silva tells it, Yesterday Is Heavy simply wasn't on his agenda until it was. Speaking from his home studio on the outskirts of London, he explains that he tries to work intuitively and only moves on the projects that "light him up" in the moment. He wasn't pressuring himself with the perception of what an artist should be doing, but rather exploring opportunities as they presented themselves to him.
One such opportunity came in 2020, when he and fellow producer George FitzGerald teamed up as OtherLiine. Their blissed-out and immersive self-titled project proved to be pivotal in pushing Silva to begin work on his long-awaited solo debut. Working alongside FitzGerald left him buzzing. "I was like, 'Man, I'm so ready to do this album now,'" he recalls. The pandemic slowed the process down but also provided time to lay the foundations of the record before his "family" of collaborators were able to join him. Silva's family tree is impressive:Yesterday Is Heavy features appearances from Sampha, Little Dragon, and grime royalty Ghetts plus Canada's BADBADNOTGOOD, Charlotte Day Wilson, and Skiifall, the latter bringing his patois-heavy flow to album highlight "What If?" BBC Radio 1 DJ Benji B was by Silva's side throughout, lending his expertise in a role not dissimilar to the one he played on Kanye's Yeezus.
The result is an album that hits hard when it needs to but has an innate softness and melodic intention throughout. For all its exciting collaborators, the voice that speaks loudest throughout Yesterday Is Heavy is Silva's. A lifetime of experience has gone into the rich beats and arrangements on the record, all of which luxuriate with the same sense of patience that has led him to this point. Silva says his aim for the album was modest and ambitious at the same time; to make something that "connects with your chakras and is forever timeless." Read on to find out how he went about achieving that mission.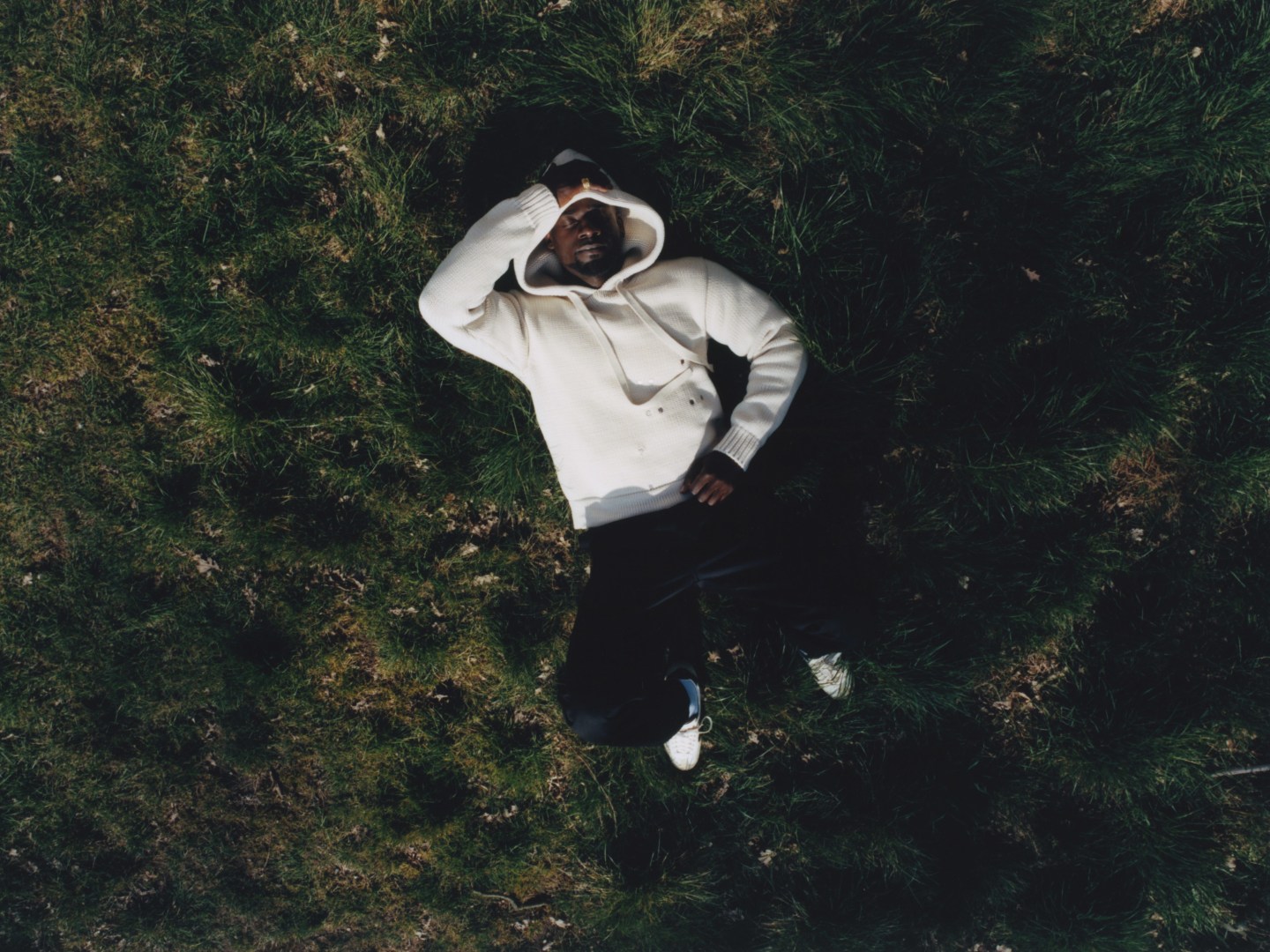 Was there a particular message you wanted to communicate that you could only get across via this album?
This whole album is about hope, love, and change. The thought of "yesterday is heavy" is about finding ways to not bring that into today. I have done a lot of meditating and Theta Healing which is about escaping your ego and not letting those thoughts of "why haven't you done an album yet" get to you. That led me to my higher self and to the hope and the change. Through that process, I learned to move past those thoughts and just work when it's lighting me up.
Is it a challenge to balance your ego when you're a musician?
I just channel that energy into the music. I don't need to have some mad fucking crazy ego because I've got an album coming out. I've always been humble and I don't think that's ever gonna change. There are ways to do it and it's about being your higher self and making other people feel good.
Has it been hard staying relatively quiet in the streaming era, where platforms favor a constant stream of new music from artists?
I'm definitely a quality over quantity guy. Absolutely. I'd rather have a timeless hit than something that comes out on a Friday and people have forgotten about it by Monday. I just want shit to be remembered and to make a dent. I see myself as an influence for other artists who don't view themselves as conventional. The industry can be cutthroat but I hope that my music holds weight.
You began writing the album at the start of the pandemic. Was that period of isolation a positive or negative thing for your creativity?
It helped in some ways, just because I could shut myself off from music and make something new based entirely on my energy. Unless anyone in the studio was playing me their stuff, the only things I've heard these past two years have been material from my own archives. It was a lot of stuff that hasn't seen the surface.
How do you find guests and collaborators if you're not seeking out new music?
I think that was part of the ten year buildup to the album. I had kind of already picked who I wanted on the album by the time I came to make it. I've been working with Little Dragon, doing remixes for years now, and obviously me and Sampha are family. So some people were locked in from the start. I was never scrambling to find someone to sing on a track or anything. I spent a decade building up this roster.
I was curious what drew you to BADBADNOTGOOD, Charlotte Day Wilson, and Skiifall. They have all worked together before in various combinations. Was that the energy you wanted to tap into?
As soon as I heard Charlotte's voice, I thought it was amazing. Benji B was alongside me overseeing the whole project, and he was able to reach out and make the connect. That was a no brainer for me. I'd been a fan of BADBADNOTGOOD for a while and they were always in the back of my mind. Again, they came over to record an interview for Benji's Radio 1 show, so we were able to invite them to the studio. And Skiifall, "Ting Tun Up"… Man. The roots, the heritage. It's all there. Them all collaborating is a coincidence but it ties into the whole family thing I have running through the guests on the album. It's like there's a big pyramid of Silva and we're just connecting people.
Benji B played a pivotal role in the making of Yesterday Is Heavy. What did he bring to the process?
I've had a 12 year relationship with Benji. We've DJed together around the world, and he's played my music on the radio forever. I thought, "Who better to have in the room, when we're bouncing off energies?" I respect his ear so much and it was him that pulled up the George Smallwood sample we used on "September." He's my go-to guy. We needed his input in the moment. Over time, the knowledge we've taken in together has led us to where we are today. I think bringing someone like Benji into the album process is something more artists might explore in the next few years, especially if they clock what we've done together.
It might have taken a decade to get to Yesterday Is Heavy, but you've been releasing music for a long time. How do you look back on the early stages of your career at this point in time? There's huge affection for U.K. funky still, and it feels primed for a comeback at some point.
I have no regrets. It's always gonna be part of my story, and I have a lot of love for those founding producers: people like Apple, Roska, Crazy Cousinz, DJ Naughty. It was a fun era to be a part of. It was when people started making tunes out of nursery rhymes; that's when I was like, "Fuck that. Not for me." People stopped taking it seriously at that point, and the producers that carved out the original sound got pushed to the side by the mainstream.
The sound is coming back around, and I don't think it's a sound that is done. I hear it in amapiano a lot — that sound definitely has a U.K. Funky influence. I still hear my songs from back then on the radio and in DJ sets. It's a timeless era.