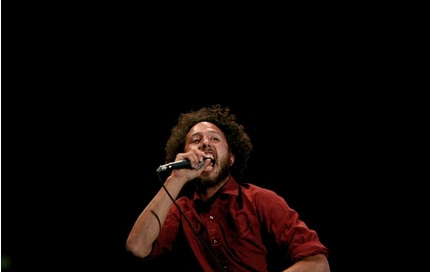 Rage Against The Machine are currently on tour across North America, their much-delayed first dates in over a decade. This past weekend they played in Toronto, Canada in what turned out to be a more lively show than perhaps they anticipated.
The first moment to remember was planned; RATM brought out opening act Run The Jewels to perform their song "Close Your Eyes (And Count to Fuck)" with them. The track, which features Rage's Zack de la Rocha, first appeared on RTJ's 2014 second album.
The second, and more surreal, moment arrived when guitarist Tom Morello found himself in the middle of an attempt to remove a stage invader. Security intervened when the fan got on stage but, in the process of tackling the man, took out Morello alongside him. Check out footage of both events below.
Someone Takled @tmorello in Toronto!!
@6ixbuzztv pic.twitter.com/GpIYCwXezM

— Oscar Uriel (@OscUri_dad97) July 24, 2022