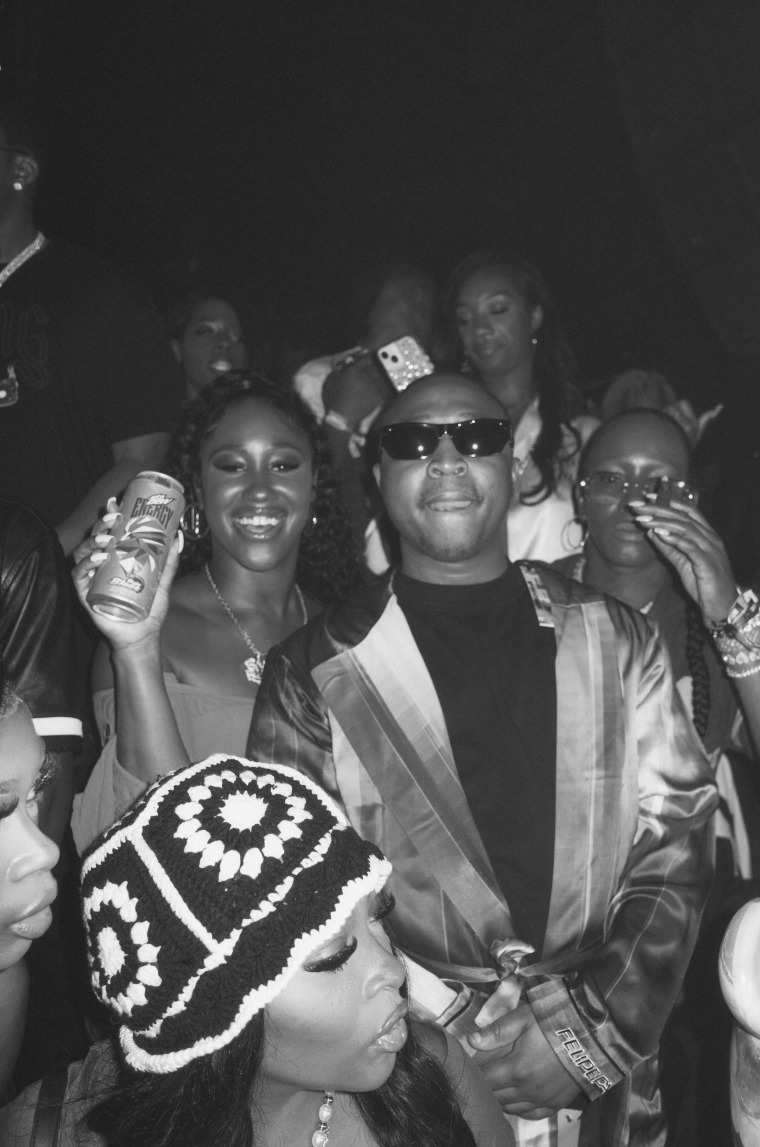 Galore and livestream shopping app NTWRK teamed up to host an exclusive party around Rolling Loud Miami. This star-studded event hosted by rappers Flo Milli and Dreezy, and featuring a whole host of special guests including J Mulan, Shiggy, Christian Combs, Monaleo, and Baby Jay at Miami's La Otra. The party also boasted DJ sets, performances, as well as a custom cookie and ice cream truck, designed by streetwear creators Market, serving up two of America's favorite treats.
Guests were also able to enter the Perfect Pair raffle experience for a chance at their own Limited Edition Chips Ahoy! cookies and ice cream sundae kit, with 1 winner chosen by the end of the night.
MTN Dew Energy brought their very own Baja Blast Treasure Chest experience, offering guests a chance to win exclusive prizes. The first 500 guests each received a key to the treasure chest experience, with only 5 able to open it to reveal prizes including Be@rBricks, Takashmi Murakmi, and more. The brand also hosted a MTN Dew Energy Baja Blast tasting station and an exclusive Baja Blast-inspired cocktail, 'The Wave Rider.'
Lobos 1707 Tequila was the official sponsor of the event and served up exclusive Lobos craft cocktails and hosted a VIP section at the event.
See our official recap below.