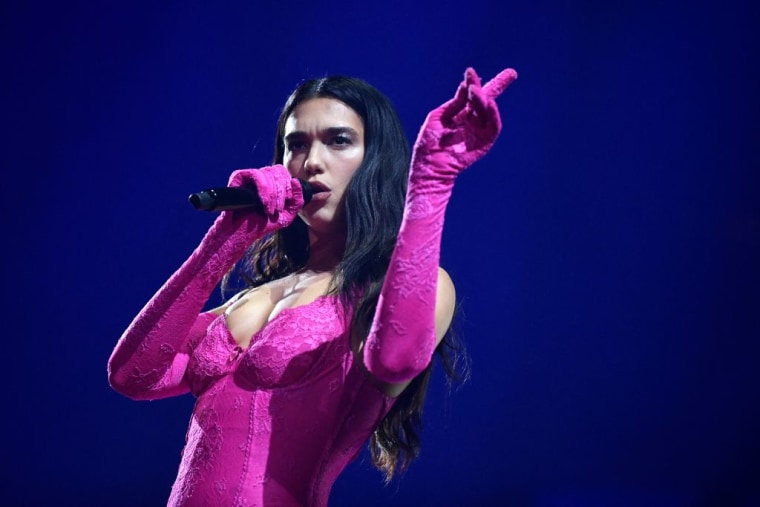 Dua Lipa's Future Nostalgia tour reached Toronto, Canada this week and while no arena show is complete without some pyrotechnics, one audience member took things too far when a series of unauthorized fireworks were set off on the floor of the Scotiabank Arena. Local news source CityNews reports that three people at the July 27 show were left with minor injuries and that police are investgating the incident.
In a statement addressing the fireworks and shared on social media, Dua Lipa wrote: "Last night, unauthorized fireworks went off in the crowd during my set in Toronto. Creating a safe and inclusive space at my shows is always my first priority, and my team and I are just as shocked and confused by the events as you all are."
"There is an ongoing investigation into the events being conducted, and everyone involved is working hard to find out how this incident occurred. Bringing this show to life for my fans has been such an amazing experience, and I'm so deeply sorry for anyone who was scared, felt unsafe, or whose enjoyment of the show was affected in any way."
The Future Nostalgia tour, which had to be rescheduled following the 2020 release of Dua Lipa's album of the same name, is currently making its way across North America. This year Lipa has appeared on Calvin Harris song "Potion" and alongside Megan Thee Stallion on "Sweetest Pie."