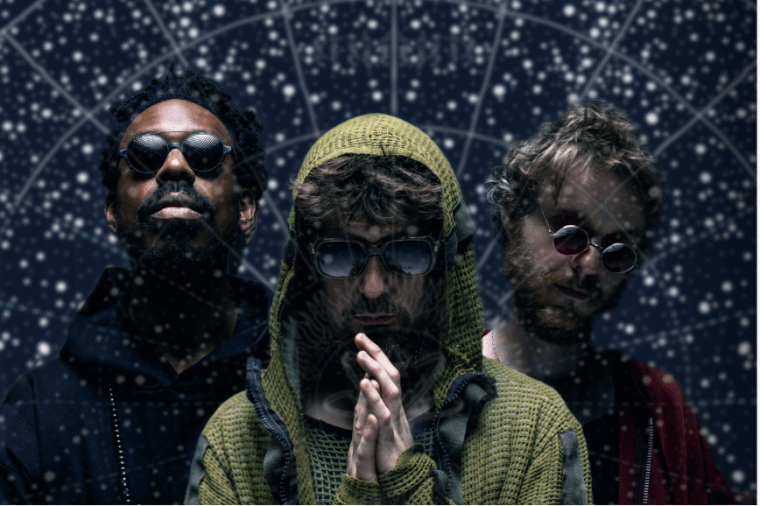 The FADER's "Songs You Need" are the tracks we can't stop playing. Check back every day for new music and follow along on our Spotify playlist.
The Comet Is Coming have spoken in the past about how they have found their physical limits to be home to some of their most important creative breakthroughs. "Through playing all day, you reach a state of exhaustion," drummer Max Hallett told Bandcamp in 2016. I think that a lot of the best things we did were at the point where we were like, 'Man, I'm totally knackered. Shall we just go home?' And then we'd say, 'Let's just do one more thing.' And we'd go in and lay down something that we really liked."
While new song "Code" doesn't sound like the work of three men at the point of collapse, it does feel compatible with those moments when all energy is drained and sheer willpower is all you have left in the tank. Lifted from the jazz group's new album Hyper-Dimensional Extension Beam, due September 23, "Code" is frantic and restless in tone, Shabaka Hutchings's saxophone ricocheting off a noodling synth line and ever-building drums, as the group slowly work themselves toward a crescendo. When that moment arrives, and the climb becomes an descent, "Code" suddenly becomes an epic. In this moment the trio feel closer to a hard rock band than a critically-acclaimed jazz group with this being the song they rely on to get people moving. There's a heaviness to "Code" that would echo across space, opening a circle pit in the middle of infinity and convincing those listening to push through the hardships and see what awaits them on the other side.