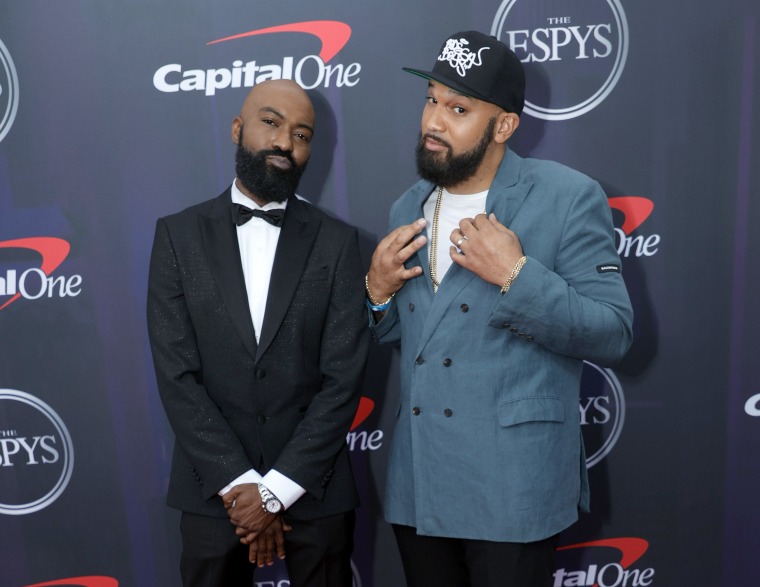 It was shocking news for Desus & Mero fans when the late night show ended after four seasons following a series of tweets from Desus Nice that hinted at the former duo not being on good terms. But now The Kid Mero shared more details on what actually went down.
During an appearance on SiriusXM's Basic! podcast, Mero explained, "Desus and I had discussed pursuing separate interests over a year prior to the show coming to an end and that conversation solidified us in signing overall agreements that recognized our intent to operate independent of one another."
He added, "As far back as June of last year we were both pitching or looking to join existing projects as individuals."
While seeing the whole thing unfold may have given fans flashbacks to their own worst breakups, Mero says this isn't like that. "It's not like I'm breaking up with my girlfriend on the phone. It was a strategy and one that we all agreed on," he said.
Nice has yet to weigh in on whether Mero's account of what happened is accurate.