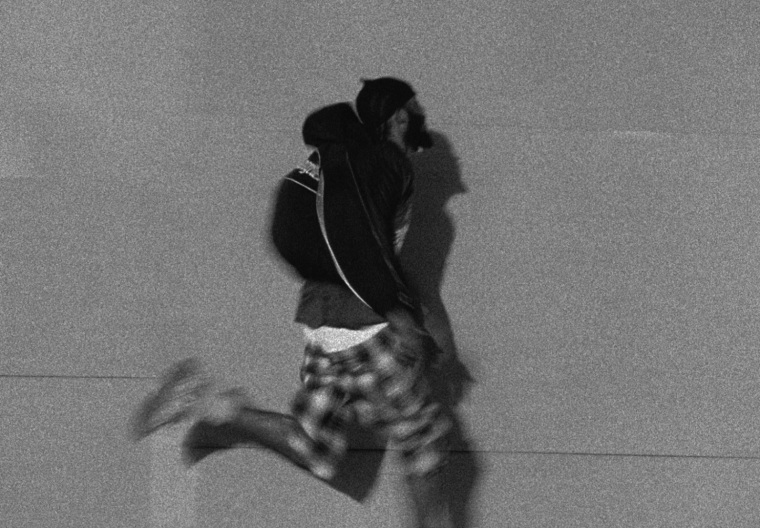 The FADER's "Songs You Need" are the tracks we can't stop playing. Check back every day for new music and follow along on our Spotify playlist.
"Can I leave with the same me that I came with?" Maxo asked in the opening lines of "Time." Lil Big Man, his 2019 debut album, was a coming-of-age story that wondered what it looked like to heal and grow older in a world intent on harming you and those close to you. Over dreamy beats, the L.A. rapper mapped out his world and built a web of names consisting of friends and family members who would become familiar across repeated listens. It was easy to get lost in Maxo's thoughts and end up wondering how your own healing process was coming along. But there are no answers provided on Lil Big Man. It ends with all these questions unresolved, Maxo still wandering in his own mind.
Since then, Maxo's mainly kept quiet, save for a few features on projects from Navy Blue, the Alchemist, and Pink Siifu. "48," his first solo release since 2019, doubles as the first offering from his upcoming album Even God Has a Sense of Humor. On here, he reunites with Siifu and they lay down a pair of meditative verses on a buttery Madlib beat that melts beneath the warmth of their voices. "My heart full of fear, but Imma die if I don't live," Maxo raps, that same feeling of youthful determination still present in his voice. But here, three years after rapping about his fears of growing up and hopes to see 24 on Lil Big Man, it sounds like he's ready to face uncertainty head-on. It's heartwarming to see him reaching out for the brass ring himself.