Winamp and its trippy visualizers are officially back
The Windows MP3 software that was popular in the 2000s makes its return with an updated version.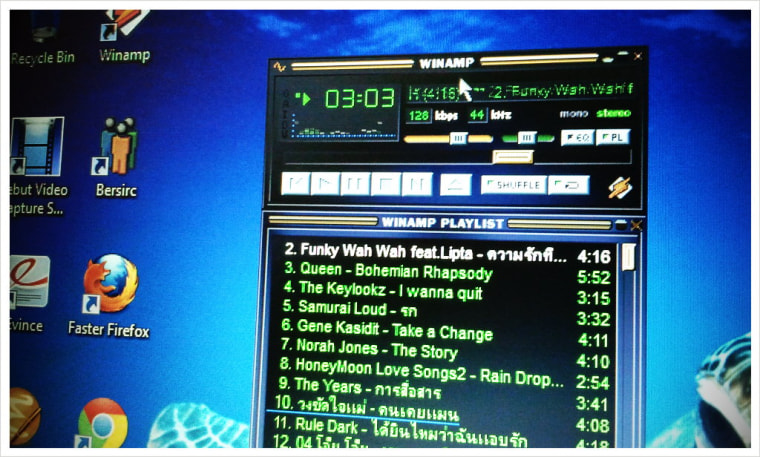 Technology has given us (nearly) everything we could possibly need to enhance the experience of listening to music, but nothing hits quite like hearing your favorite albums while entranced by the Winamp visualizers. The third-party MP3 software for Windows, which was at its peak in the 2000s, was discontinued in the 2010s – the last version was released in 2018 after a leak led to developers having no choice but to publish that version themselves.
But much like low-rise jeans, Winamp is making a comeback.
Pitchfork reports that developers silently shared the latest version of Winamp in late July. "This is the culmination of four years work since the 5.8 release. Two dev teams, and a pandemic-induced hiatus period in-between," reads the description. It still offers the same features for those who feel nostalgic for the original, and the developers also note that more features will be added in the future.
Sadly, it's still only available on Windows. But if you're a Mac person and really miss those visualizers, thankfully there are plenty of uploads on YouTube that are just as good as the real thing.