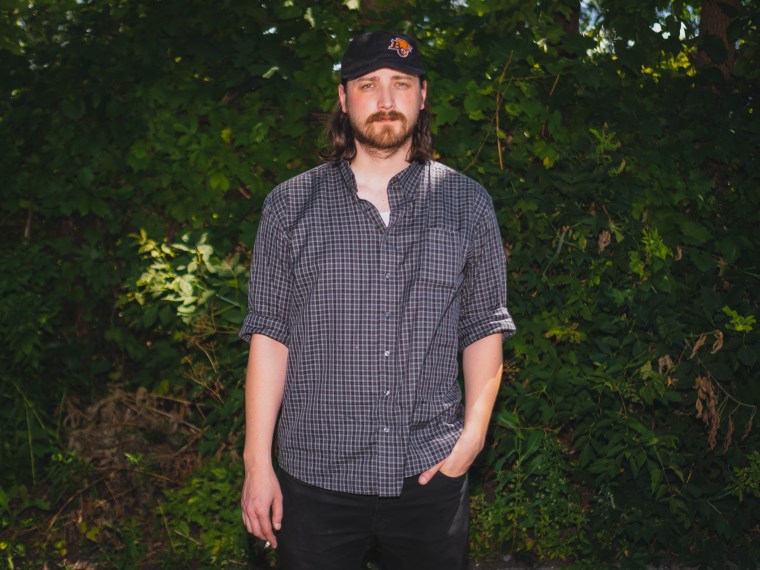 Fans of Detroit rapper Boldy James will know him for his lyrically dense and hard-boiled lamentations of his time in the drug game. He's been on an absolute tear in recent years, dropping albums like The Price of Tea in China and last year's Bo Jackson that have helped him build a cult following and shown off his ever-evolcing relationship with producer The Alchemist. With that in mind it's something of a gear shift to hear him working with Ev Bird, a Montreal-based songwriter whose wistful and gently fried melancholia feels more in keeping with his Royal Mountain Records label mates, Mac De Marco and Wild Pink.
From unlikely sources come great rewards, however. Bird and Boldy sound great together on new song "The Ring," which finds magic in a moment of pure exhaustion amid the relentless grind of life on the road. In between pretty guitar chords and a rap-adjacent beat, Bird compares himself to Samara, the demonic presence in The Ring movies, as he kicks back in a shitty motel and thinks about how he'd spend his last week on earth. Boldy, for his part, seems more content with life as he raps about running his money up and relaxing on an island with his girl.
Speaking to The FADER via email, Bird said: "This track, in general, is about the toll that pushing yourself too hard takes on a person. I began to write the song by describing how I looked and felt on any given morning while on tour. I had been on tour around that time and I was pretty spent mentally and physically, and I guess the lyrics were born from that self-deprecating allusion to The Ring girl. As is the album's theme, the song also deals with mortality and the futility of life, and I was really stoked that Boldy was into the idea of featuring on the track. I'm a big fan of his, so getting to work and chill in Detroit together shooting the video was huge."
"The Ring" will feature on Bird's new EP, Puff Piece, out October 7.