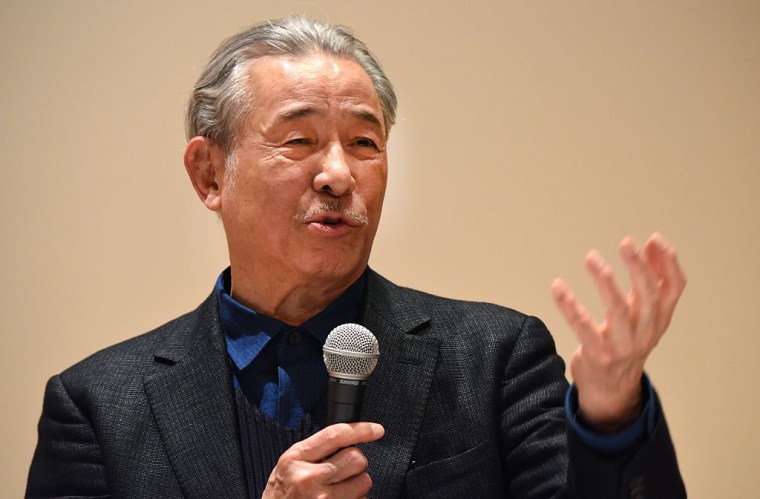 Fashion designer Issey Miyake has died, the New York Times reports. Miyake died on August 5 of hepatocellular carcinoma, per a release from the Miyake Design Studio and the Issey Miyake Group. He was "surrounded by close friends and associates" at the time of his passing. Per the designer's wishes, there will be no funeral or memorial service.
Miyake was perhaps best known for his innovation around pleated clothes, geometric 'Bao Bao' handbags, and a range of perfumes. He also designed the black turtle neck Apple founder Steve Jobs made his trademark.
In a statement, a spokesperson for the Issey Miyake brand said: "Never one to embrace trends, Miyake's dynamic spirit was driven by a relentless curiosity and desire to convey joy through the medium of design. Always a pioneer, Miyake both embraced traditional handcrafts but also looked to the next solution: the newest technology driven by research and development. He never once stepped back from his love, the process of making things. He continued to work with his teams, creating new designs and supervising all collections under the various Issey Miyake labels. His spirit of joy, empowerment and beauty will be carried on by the next generations."
Shortly after graduating from a graphic design course in Tokyo in the 1960s, Miyake moved to Paris where he learned from famed fashion designers Guy Laroche and Hubert de Givenchy. From there he went to New York before, in 1970, returning to Tokyo and establishing the Miyake Design Studio.
In the 1980s he created his signature Pleats Please franchise, which utilized a method of pleating by wrapping fabrics between layers of paper and putting them into a heat press, ensuring they never wrinkled.
In addition to clothes, Miyake created a range of hugely popular fragrances, including his women's scent L'Eau d'Issey. Launched in 1992, the perfume was rumoured to sell one bottle every 14 seconds. Miyake's A-POC (A Piece of Clothing) line, meanwhile, used technology to create outfits out of one continuous tube of fabric and can now be seen in museums.