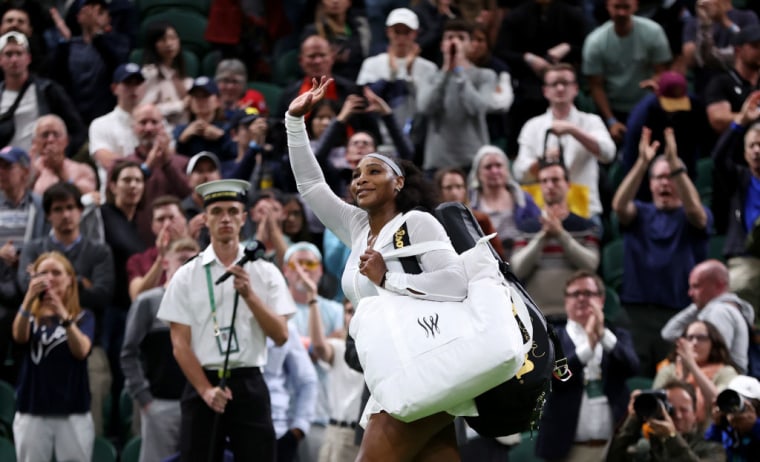 Serena Williams has announced her plan to retire from tennis. Williams, who has won the most Grand Slam titles of all time during her career, with a total of 23, has said she will compete at this month's U.S. Open before stepping back to focus on her family with her partner, Alexis Ohanian, as well as business ventures.
In an interview with Vogue announcing the news, 40-year-old Williams said that while she has "never liked the word retirement" she acknowledges that she is "evolving away from tennis, toward other things that are important to me."
Williams told Vogue, however, that while excited for the future she isn't exactly happy to have to give up the sport she loves in order to have another child, pointing to male athletes who are able to have both.
"I know it's not the usual thing to say, but I feel a great deal of pain," she said. "It's the hardest thing that I could ever imagine. I hate it. I hate that I have to be at this crossroads. I keep saying to myself, I wish it could be easy for me, but it's not. I'm torn: I don't want it to be over, but at the same time I'm ready for what's next."
Williams was two months pregnant with her daughter Olympia when she won the Australian Open in 2017. However, she no longer feels that is an option. "I definitely don't want to be pregnant again as an athlete. I need to be two feet into tennis or two feet out." Williams' most recent Grand Slam appearance came with a first round exit at Wimbledon in June.