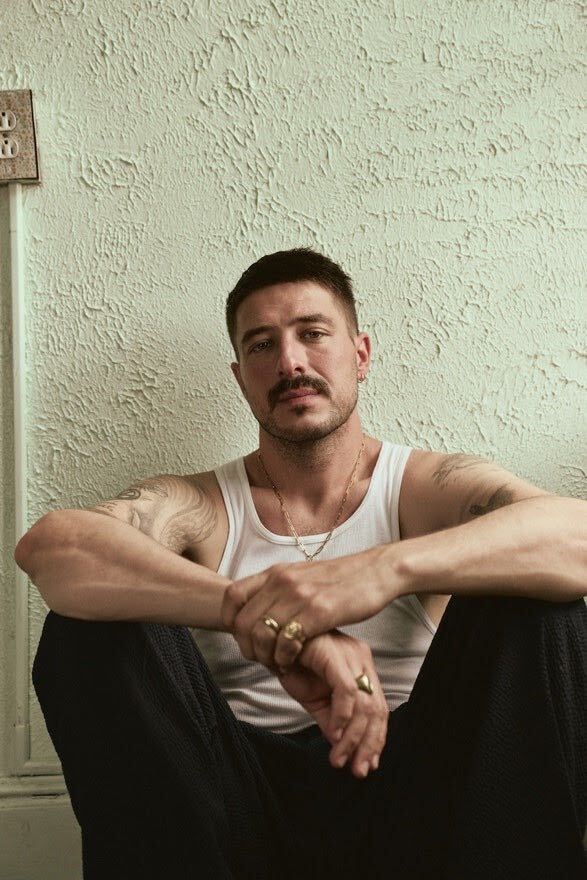 Marcus Mumford has discussed the creation of his song "Cannibal," the first single from his upcoming album self-titled, in a new GQ interview. Mumford sings at the beginning of the song: "I can still taste you and I hate it / That wasn't a choice in the mind of a child and you knew it." The lyrics, Mumford told the magazine, were inspired by sexual abuse he experienced as a child.
"Like lots of people — and I'm learning more and more about this as we go and as I play it to people — I was sexually abused as a child," Mumford said. "Not by family and not in the church, which might be some people's assumption. But I hadn't told anyone about it for 30 years."
Mumford elaborated on how the abuse affected his life: "That thing that happened when I was six was the first of a string of really unusual, unhealthy sexual experiences at a really early age. And for some reason, and I can't really understand why, I didn't become a perpetrator of sexual abuse—although I've done my fair share of cuntish behavior."
Mumford's mother wasn't aware of the abuse until she heard the song and asked him about its lyrics. "I was like, 'Yeah, it's about the abuse thing,'" Mumford said to his mother. "She was like, 'What are you talking about?' So once we get through the trauma of that moment for her, as a mother, hearing that and her wanting to protect and help and all that stuff, it's objectively fucking hilarious to tell your mom about your abuse in a fucking song, of all things."
"Grace," the second single from self-titled, was inspired by Mumford's conversation with his mother. The album features guest appearances from Phoebe Bridgers, Clairo, and Brandi Carlile, with Blake Mills producing. Below, watch the video for "Cannibal," directed by Steven Spielberg.