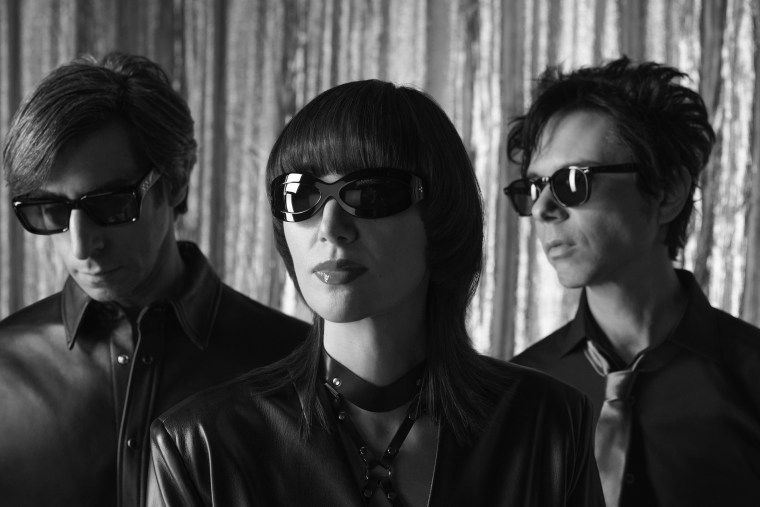 Yeah Yeah Yeahs instantly justfied their comeback in June with the single "Spitting Off The Edge of the World," a firework medley of a song with a Perfume Genius feature as well as the bone-deep feeling of catharsis that the New York art-punk group does so well. With the September 16 release of their upcoming album Cool It Down fast approaching, Yeah Yeah Yeahs have shared another new track called "Burning."
Never a band to avoid the dancefloor genres, Yeah Yeah Yeahs bring a thunderstorm into the disco for "Burning." Speaking with Apple Music, Karen O discussed the influences: "It just reminded me of kind of a sixties or seventies jam. There's a nod to Frankie Valli, 'Beggin''. I think I was also channeling some Gloria Gaynor, 'I Will Survive.'"
Later in the interview, Karen O discussed how the entire planet going to shit inspired Cool It Down. "The Yeah Yeahs were born in trouble times, like literally just right after 9/11 happened and changed the world. And so, it's kind of our comfort zone to a certain degree, to be like, you know, that stakes are high. What do we have to give? What do we have to offer? You know, does the world need us? And we certainly need the audience right now, and just have that sort of rapport. Because I think one of the things about Yeah Yeah Yeahs is we just don't shy away from the big emotions and the big feelings and tackling them. And someone's got to do it, right?"