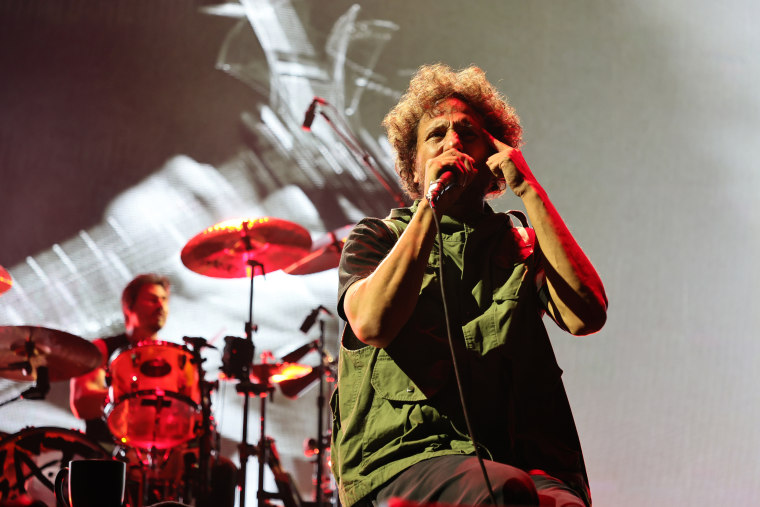 Rage Against The Machine have canceled their upcoming reunion shows in the United Kingdom and European Union due to frontman Zack de la Rocha's medical issues.
The band will fulfill its North American shows, including a three-night residency at Madison Square Garden and a 2023 tour. Following the Madison Square Garden shows, de la Rocha's doctor has advised him to "return home for rest and rehabilitation." Performing the dates abroad, the statement reads, "are simply too much of a risk for a complete recovery."
See the statement below via Pitchfork. No dates have yet been rescheduled, though the band writes that they "hope to Rage again soon."
The band's statement does not specify de la Rocha's health trouble, however, the singer injured his leg during Rage's July 11 performance in Chicago. El-P, who is touring with RATM with Killer Mike in Run The Jewels, tweeted his support for de la Rocha on Thursday: "everybody please send love out to my brother Zack. he trooped through what for most people would be an immediate tour ending injury like a true warrior and i know him and the rage crew truly wanted to keep going as we certainly did."